The Wait Is Over. Now What?
MAG
March 30, 2014
It's that time of year. The long wait for college decision letters has almost wound to a close, and high school seniors everywhere are piecing together their setting for the next four years. Some are joyful, with the certainty that their fantasy school will be their reality next fall. Some are filled with despair, watching the elation of others and wondering why it can't be theirs too. And many others are like me, split between acceptances, rejections, and waitlists, hoping to find in the piles of officially stamped envelopes and e-mails some sign of what to do next.
When I started applying to colleges last fall, I researched each institution, read student reviews, and visualized what it would be like going there. I imagined myself as an odd collection of completely different people, with various personalities, career paths, and hobbies. At this small East Coast college, I might become a daring inventor. At this rigorous Midwestern university, I might be glued to my textbooks, planning a quiet life of research and teaching. At this West Coast tech school, I might become a savvy entrepreneur and start my own company. But in truth, these are fantasies about strangers who aren't really me.
I'm still grappling with how profoundly this one decision, this one tiny checkmark on a letter of intent, will impact my future. But will it, really? Going to a particular school is definitely formative, but enrolling somewhere doesn't overwrite the definition of who you are. The most prestigious university in the world can't guarantee me a life of easy success, and the most modest community college won't hold me back from achieving my goals. In this digital, technology-driven age, opportunities are everywhere in education, knowledge, and creation. No matter where I end up next fall, as long as I am driven, open to opportunities, and supported by wonderful friends and family, the world is wide open.
To all you seniors who made it into your dream schools, congratulations! I wish you the best of luck and hope that college will be everything you wanted. And to those of you who are struggling with rejection or indecision, this isn't the end. This is just the beginning of the next chapter. This was a tough year, with many colleges having a record number of applicants. But when it's over, and it's time to take a deep breath and piece together your future, your choice will not define who you are or what you can do, unless you let it.
Seniors, it's time to take a breather. We're finally finishing! Now we'll have free time (what an alien concept) to investigate new hobbies – woodworking, animal taming, reggae music, or whatever catches your eye. (Personally, now that the nerve-wracking wait is just about over, I plan to devote myself to learning how to juggle and looking at cute pictures of rabbits on the Internet.) And wherever you end up next fall – be it a university, a gap year, a job, or someplace else – good luck finding your niche and figuring out who you want to be.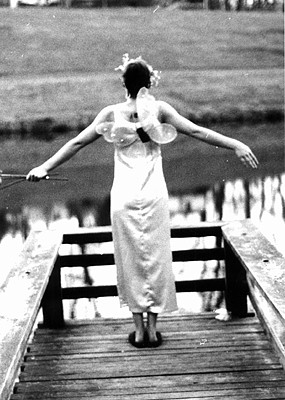 © Jennifer T., Cincinatti, OH