A Heartbeat
MAG
He never complained. He loved to make people smile, he loved his family, he loved his darling black lab Magic, and he loved watching the fireworks at the Fourth of July picnic. He was an amazing artist and my best friend.

Some people are hard to love, but my cousin, Scott, wasn't. He was born in 1985, and a few years later was diagnosed with Duchenne muscular dystrophy.When most kids were losing their first teeth, Scott got his first wheelchair. When he got his first electric wheelchair, he and I went out to the grassy field in front of our elementary school to see how fast it could go. Scott affectionately called it his red Corvette.

We played board games and we gave out candy every Halloween. We played (and won) almost every video game ever created. We tried as many brands of chewing gum as we could find, and decided that Bubble Tape was the best. We drew pictures for each other, until he was too weak to draw. The best Christmas present I ever received was a carefully constructed sketch he made of a candy shop. It must have taken him days.

He taught me things I couldn't have learned myself: to appreciate being able to turn on a light switch and feed myself. He showed me it was definitely okay to be silly sometimes; laughing together was what got us through the rough days. He taught me to be kind, and how really to listen. He also taught me that true faith doesn't depend on circumstances.

Scott got pneumonia sophomore year. He was too weak to attend school after that, but earned his diploma in 2003 in a private ceremony at his home. He couldn't leave his bed for the ceremony and afterwards, we watched TV. The noise of his breathing equipment was almost deafening, but we were used to it; it was what kept him alive.

His last two days were rough; the breathing machine made it impossible for him to talk and he didn't open his eyes. As I had done almost every holiday, I decorated his miniature Christmas tree. I talked to him as I hung each ornament: "Do you like this one here? No? Me, neither." After I finished the tree, I tried to pull myself together and worked on his scrapbook. Scott loved to scrapbook. A few minutes later, someone rushed into the living room crying, "We lost his heartbeat! We lost the heartbeat!" I frantically rushed to his bedside, gently held his hand, and tried to talk to him, but I could hardly get the words from my throat. He didn't like to see me cry, but I cried that night. He died at age 17.

At his funeral, I didn't want to believe that he wasn't there next to me watching this whole spectacle. The sight of the red roses (red was his favorite color) hit me like a slap in the face. I kept expecting him to be there, saying that he wished it would snow. I expected to go home and drink Dr. Pepper, watch "Finding Nemo" with him again.

But, he can walk now. He can run, he can jump, he can sing, and he can paint the skies to his heart's content. He has a heart that beats much stronger now.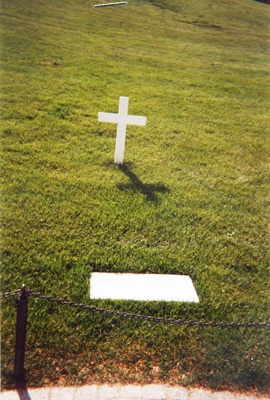 © Anonymous