Have Faith in Yourself
MAG
I don't think anyone is going to send you money, Jessica, people just aren't that kind," said my mother, who doubted my entire endeavor. I was shocked and taken aback by such a comment. "But you're wrong. People are kind, and there has to be at least one person who will be generous enough to send me money," I argued. My mother sighed and shook her head.

Last fall I sent 200 letters to businesses, doctors and friends asking for sponsorship so I could attend the National Youth Leadership Forum on Medicine. Everyone doubted my efforts and I heard every excuse why people would be too busy to help me. "It's a bad time of year. The holidays are right around the corner," said my grandma. "These people don't even know you.Do you honestly think a stranger will send you money?" asked my friends."Why put yourself through all this disappointment. Just forget it,"said my grandfather. I decided not to listen. The best thing I could do was attend the Forum and learn more about my future career

I waited weeks for my first response, which came from a bank. I was thrilled to see a letter on the dining room table and tore it open. "Dear Jessica," it read. "At this time our bank does not offer aid to students, but we wish you luck and success in your project." My heart sank. I was rejected. I grasped the chair and looked at my grandpa. "Well?" he asked. He should have been able to tell from my disappointed face. "Here," I said, as I handed him the letter and trudged upstairs to my room. I flung myself on my bed and sulked. But then I realized what I was doing. Don't get depressed over this, I thought. It's only one rejection. Cheer up. Someone will send you money.

I rushed home every day the next two weeks. As soon as I was in the door, I yelled, "Any mail for me?" I usually heard, "No mail, Jess," and my hopes plummeted more every time. With the deadline approaching, I had no money. I was starting to face the truth - I was wrong. I was floating on a cloud of false hopes and silly dreams. I wouldn't get the money I needed. People are heartless.

But one day, I came home and heard four beautiful words,"Jessica, you have mail." I had not one letter but two. I opened them to find each had a check for $50. My faith was restored and my hopes skyrocketed.I was $100 richer! I jumped around the room, hugging and kissing my parents. Some people really cared.

The cash flow didn't stop there. I ended up with nearly half the tuition and was able to pay the rest myself to attend the Forum.I also received more rejections, but it didn't bother me. I learned that rejection is part of life and I'll always have to deal with it. This fundraising experience taught me so much - I have the strength to persist and giving to people is important. When I see people trying to raise money, I offer whatever I have to make their work a little easier.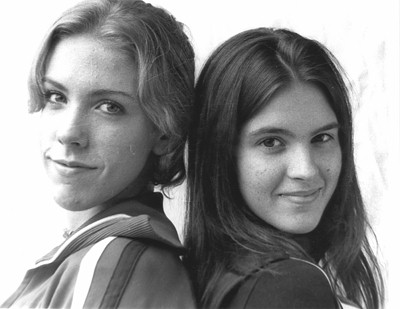 © Anonymous