Romantic
MAG
December 29, 2011
Concordant major and minor scales bore me. Mundane paintings of fruit and birds should be hung only in offices. So what's intriguing? Romanticism: a reaction to the Industrial Revolution emphasizing awe in aesthetic pursuits. No, that's too plain. Romanticism, visceral and raw, sought emotion and frenzy from its followers, to please no one but themselves until those hot, strange tears spilled on the face in passionate human agony.

Even at five, when I started piano lessons, I preferred dynamics over technicality. I've since explored the twisted worlds of Chopin and Tchaikovsky until mellifluous melodies flowed in my head and out through my hands. Over the years, I've learned all of Chopin's Nocturnes and memorized The Tempest, my favorite of all Beethoven's movements. I'm drained after I play Romantic music, the energy and anger and passion storming onto the ivory until I am left in a dizzy stupor. But the delight doesn't end with sound!

Turner paints dreamscapes, as I call them, terrifying portrayals of nature overpowering man in colorful, turbulent collision. With Friedrich's wanderer is where I want to be, atop a rocky mountain overlooking a sea of fog with black peaks protruding from the mist.

And I have all but fallen in love with handsome, ravishing Mr. Keats, doting over his poetry that expresses exactly the sentiment I want a man to feel for me. Dark, brooding, sensual, romantic – it's uncanny how perfectly a movement in history describes me.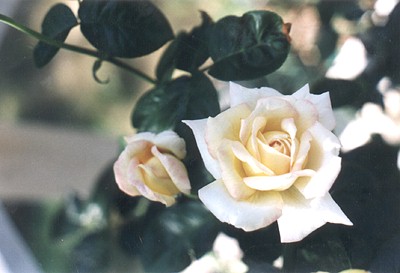 © Jacqueline S., Hanover, MA