Vision
November 3, 2013
I never realized how much I valued vision until I went to New York City a few years ago. It was autumn and an impeccable day to be in the city. Central Park was chockfull of burnt oranges, smooth yellows, and effervescent reds. The "city that never sleeps" was living up to its title as thousands of people ambled around me. The ones with immense smiles on their face were typically dressed in vibrantly colored clothes that sent a jolt of energy through me. The straight-faced men who were on a lunch break walked precipitously in their neutral colored business suits. Every color that a person was sporting seemed to accent their character to perfection.

However, there was one person who stood out from all of the others. His black sunglasses accorded his meek black shirt and his dull black jeans. Even his unkempt Nike shoes were a combination of grey and black. He was grasping a dog leash that was a buoyant orange. On close examination, I recognized that the man was blind. The idea that the man had been stripped of his vision was an idea I failed to grasp. The man was unable to see the striking city lights that surrounded him and the animated colors of the park that was only a block away. His only form of vision was through his golden retriever who was attached to the vivacious orange leash.

The man continued on his walk, having his dog see for him. I never received a chance to meet the man, but he has altered me to this day. Vision is an expectation for most of us, but it's not a guarantee. The picturesque colors that surround me now may not be here forever, and I must cherish them while I still can.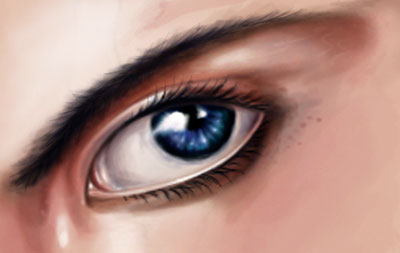 © Raul R., Monte Vista, CO