Death
November 3, 2013
At the moment of birth, an invisible timer is graciously attached to our being. It slowly counts down to the moment that we cease to exist on Earth. We hope this timer is courteous enough to allow us to experience our first day at preschool, our sweet sixteen, our graduation day, our wedding day, and countless other milestones. However, at some point, the timer will reach zero, and the inevitable will happen. In the end, it is impossible to escape death, and this makes me fearless.

It is natural to have a "bucket list." For me, I yearn to go overseas, particularly to Italy. I want to become a creative director for Google, and I nedesire to be accepted into the University of Maryland. Those are just the highlights of a three-page list I compiled two years ago. When I consider about going to college my stomach churns. When I contemplate about going to a foreign country, my heart races. When I think about interviewing with Google, my head spins. However, while initially all of these goals I have make me extremely nervous, I think about that invisible timer accompanying me. If I hold back from my full potential and remain fearful, death will get the chance to grasp me and my bucket list will never be completed.

Death keeps me going. I have so many goals and aspirations and I am determined to complete them, and I cannot let death stand in my way. In the end, I cannot control when death will take me, but I can dissipate my fear so I can die with fulfillment. My invisible timer is still ticking, and when it finally hits zero, I know that I will die with no regrets, because fear did not get in my way.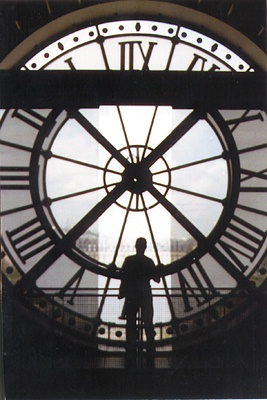 © Kelly G., Norwell, MA