Defined
January 30, 2014
Names have power, and I believe that my name is one of the most powerful things about me. The purpose of a name is to define and identify someone or something, and my name defines me remarkably. My name reflects my diverse Puerto Rican and Irish heritage as well as many of the qualities and faults that I possess. It reflects my Irish endurance and perseverance that was needed for Irish immigrants to be successful in the United States as well as my Puerto Rican roots that are not apparent upon first sight. It highlights my quest to be extraordinary and find like-minded people that I can work with to achieve what was previously thought impossible. I do not 'look like a Pablo' but the contrast between my aesthetic characteristics and my name's ethnic implication is irrelevant because my name describes who I am and have come to be. This incongruence between my name and appearance has caused many people to see me differently and has also shaped my opinion of the world.

The first time I ever really thought about my name and its implications was in the fifth grade. I was playing baseball for the local Police Athletic League (P.A.L.) team, and I was walking out to my position at third base to warm up. The other team's second baseman was warming up in the outfield and asked me what my name was, and I told him that my name was Pablo. I just remember him laughing and asking again "No, what's your REAL name kid," as if it was a joke. I have struggled to accept the fact that I have mixed heritage, and I have finally come to come to terms with my identity. My name represents those who came before me and the struggles that they have faced to put their descendants at an advantage in future generations. In the past I have left out parts of my name to conform to society before I realized that society needs to conform to me; they need to accept my heritage and who I am.

When I started high school, I was immersed in a culture where my skin tone was a minority, as the demographic of white students is 6%, however my Puerto-Rican heritage was not under-represented in my new environment. The paradox between my background and appearance did not matter for once because my name linked me to the culture around me. I had no need to describe my ancestry and defend my right to individuality here. I was not seen as the outcast, light-skinned boy in a group of dark skinned-students, but as another part of a functioning community. I saw my school as a second home, a place where my name didn't cause raised eyebrows, laughing, or open mouths, but rather I was accepted for my mixed heritage. My name and ethnic identity will affect me forever, by continuing to describe and define me as I journey through life and influence people in the ways that I have been influenced, and I am proud to say that I am and always will be who I am.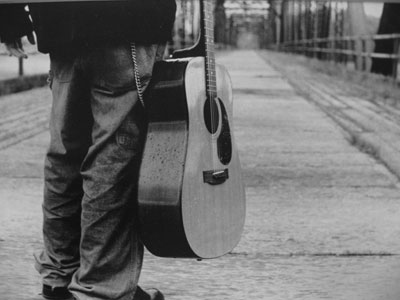 © Bailey M., Eagan, MN