Keep Moving On - I Did.
May 28, 2014
I've been moving for as long as I can remember.

I've moved between houses, states, beliefs, interests – countless aspects of my life have been colored by movement. Motion has defined me. Childhood saw me moving between favorite Disney movies, adoring Beauty and the Beast at one moment and plaguing my parents with incessant requests to play Cinderella's "Bibbity Bobbity Boo" on road trips the next. I moved between dreams as well – my first ever dream career, as evidenced by old, crayon-colored pieces of yellowing paper from my pre-school years, was the President of the United States. In elementary school, however, I decided I would be a teacher, then an author, then a dolphin trainer or a marine biologist, and so on. My mind never fully settled; I always remained open to new possibilities.

Reflecting the apparently nomadic state of my mind, my geographic location changed as well. On March 27th, 2003, I first stepped foot outside of the McCarran International Airport to sullenly greet the new frontier of my life: Las Vegas. With my first glimpse of the chaotic vortex of flashing neon lights in every direction that the Strip famously offers, I was aware of the stark contrast between my new location and the old. Resistant at first, I learned during my six year stay to adjust my point of view accordingly, coming to love the sparse and rugged beauty of the desert and surrounding mountains. I left my old assumption that my hometown was the only true "home" I could ever have behind. Slowly but surely, I matured. When the time came to move again, this time to a suburb of Chicago relatively close to the one we had previously migrated out of, I understood that movement was a fact of my life, and of life in general, and that embracing such a life would ultimately improve me as a person, even though it would be difficult. Movement is difficult, because the underappreciated arts of resilience and flexibility are, it would seem, learned rather than inherent. Nevertheless, change is vital to progress.

I've moved between Ben Franklin's classes of people, too. I like to think that I can be immovable when the situation calls for it. I will never allow anyone to convince me, for example, that the effort of people to move forward and improve their society is futile. I will remain firm in my objective to make some sort of positive impact on the world. In another sense, I'm movable. I will be swayed by a strong, evidence-based argument. Moreover, even before my birth, the people of the past had moved me. The achievements of many a thinker and explorer carried me to the current vantage point at which I stand. I owe much to the "movers" of the past. To honor them, I intend to join their journey of progress by dedicating my life to the pursuit of knowledge and insight – to progress. In other words, I will be a mover.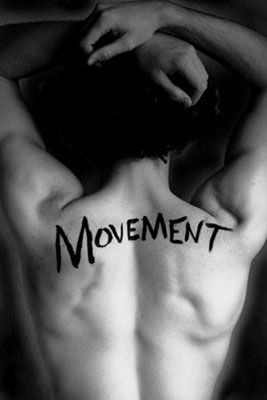 © Michelle B., Blairsville, GA