My Literary Paradise
MAG
January 6, 2015
Describe a place or environment where you are perfectly content. What do you do or experience there, and why is it meaningful to you? (Common Application topic)
• • •
Within a ten-minute walk from my home is a sanctuary – a place of solitude, abundance, bliss, wonder, and repose. It is brown-and-white brick and "read" all over. Housing thousands of books, that spot is my local library, my literary safe haven.
Almost since the day I was born, I have cherished the written word. I found joy in my mother reading aloud to me – everything from Heidi to Junie B. Jones. With the turn of a page, I have voyaged 20,000 Leagues Under the Sea, stayed In Touch with the latest celebrity gossip, and savored the haute cuisine of Eataly.
At the library I swim in a sea full of literature from 5,000 B.C. to the 25th century. The library isn't only a figurative escape from my everyday life; the books it contains are timeless, powerful tools of change. They have been my outlets for adventure. They have been instruments of transformation for my personal beliefs. Thanks to its sheer diversity, the library has allowed me to discover worlds unstudied and unknown, and exposed me to the harshest realities that I now seek to change.
I'll never forget the day I stumbled into the section on food and drink. I scanned the shelves, picking The Omnivore's Dilemma, Fast Food Nation, and Eat This, Not That. Little did I realize that this seemingly random selection would impact the way I eat, shop, think, and reflect.
I quickly unearthed a horrifying reality. I traced the journey of a fast food meal from farm to plate. I uncovered the plight of agricultural laborers, the inhumane treatment of livestock, and so much more. I discovered the hidden underbelly of the American food industry, a reality that I wished to change. I began to shop and eat with a conscience, implementing the knowledge I'd gained on trips to the farmers' market and grocery store.
Not only have books changed the way I eat, they've also aided in my connection with relatives and friends. Nicola Kraus's The Nanny Diaries is one hilarious favorite. My cousin saw me reading it and ended up devouring the book herself. And then there's Bringing Up Bébé by Pamela Druckerman, a novel about French parenting. I shared it with my beloved French professeur Madame Zuclich, and we often bring up the title to enliven our class discussions about French culture. I bond with others over books, and the many works I've discovered at my literary paradise have served as sources of friendship, inquiry, laughter, and joy.
Above all, my favorite part of my literary hideaway is the travel section. So far, at the library, I have journeyed to almost all 200 nations on the planet. Through my beloved travel guides, from Lonely Planet to Berlitz, I've voyaged from Greenland to Antarctica, India, the Cook Islands, and beyond. I have discovered my favorite New York City restaurants thanks to a dogeared copy of Zagat. And issues of Time Out New York have driven me to visit the city's dazzling array of art galleries and museums. I love to globe-trot and explore, and the library, with its infinite range of books and periodicals, piques my constant curiosity and rouses my desire to sightsee and travel.
The books in my literary hideout are outlets for my adventurous soul. No matter what the season or where I go, the written word is my mainstay, my second home.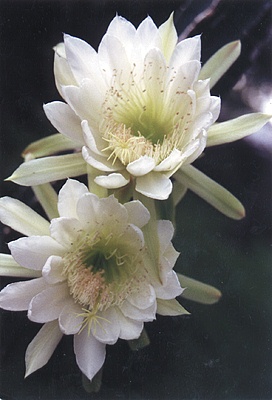 © Lindsay T., Vernon, TX