College Review: The University of Akron
March 29, 2010
The University of Akron's campus is situated in the heart of a prospering and progressive city. Located in northeastern Ohio, snow covers most of the campus during the long winter so make sure to bundle up for your tour. The university is next to several cutting-edge facilities and Akron landmarks, such as the renowned Akron Children's Hospital and The Inventor's Hall of Fame. A new football stadium provides an electric environment to cheers on the Zips football program. The towering brick buildings portray a secure feeling as you glance across campus to the Student Union topped off with a steel ring structure defining the campus' contemporary atmosphere. The University of Akron possesses all the amenities to make your college experience an educational and memorable one.

The dorm situation is hit or miss when it comes to getting a good dorm. Old dorm rooms are crammed, unequipped with refrigerators or microwaves, floor by floor gender arrangements with communal bathrooms. The new dorms, like one called Exchange, often have individual bedrooms that are roughly the same size as the old two person dorms, joined to a living room and kitchen area with a personal bathroom to be shared with your roommates. These newer dorms are generally reserved for upperclassmen, unless you are taking summer courses on campus. Overall, I would rate the dorms a solid B for their state of the art new dorms as well as not so state of the art dorms with not much in between.

As a state funded university, Akron is affordable especially for Ohio residents. Cost is only about $8,000 per year plus the price of books and lab fees with scholarships available for academics, Division I sports, and many other things. This makes UA appealing for the big college feel and the place to be for Ohioans and out of state students looking for an affordable school.

The University of Akron is known for its many unique experiences and opportunities. One option UA offers is an accelerated track to graduate in only two years by going through school year round as a part of NEOUCOM's B.S. /M.D. Program where students apply and go through an interview process. Thirty-five students are accepted, and after completion of the accelerated program, they move straight into Medical School at NEOUCOM. The Cavilers also play an exhibition game each year in their arena. UA's basketball court is notorious, as it was located in a video leaked out last summer of LeBron James getting dunked on by Xavier's Jordan Crawford during an exhibition at LeBron's camp. The city is home of the Akron Aeros, a double A baseball team affiliated with the Cleveland Indians, which is a network for internships along with association to many internships in Cleveland. UA is also home of the second largest recreation and fitness center in Ohio, this facility provides an excellent workout facility, a lazy river pool, Olympic size pool, multipurpose courts, and exercise classes for all students included in tuition.

One drawback of Akron is that only 4,000 live on campus. This leaves the weekends as a reason to escape to Kent State University for a party or two as some of the students do. This does not mean football games and other sporting events are not well attended, as UA students are passionate fans. During the week you are able to meet and experience new people from the enormous student body and still get the cozy small liberal arts school feeling on the weekend: best of both worlds.

The word on the street at UA is the tradition dining plan is not the best food and if you limit yourself to the main cafeteria you are truly missing out on what the city of Akron really has to offer. Throughout the city there are wonderful places. A few nonchalant restaurants with awesome food include Luigi's Restaurant and Swenson's Drive In Restaurant. When looking for a fancier place, maybe try The Diamond Grill, Tiger Wood's favorite place to eat before playing in the Bridgestone Invitational each year. Take time to explore the city as well as discover UA. The University of Akron's affordability and opportunities for success in school and life and make it a definite college to discover before making a decision on which school is right for you.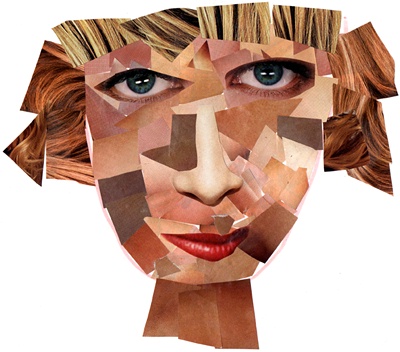 © Maghan D., Athens, AL