University of Washington
August 30, 2010
I visited the University of Washington last week and I must admit that this university exceeded my expectations. It is one of the top colleges in Washington State in both academics and sports. About 43,000 students attend this school and it has about 6,000 faculty members. The campus covers about 643 acres of land.

The first thing I noticed about this school was its atmosphere. It felt really joyful and welcoming. I looked around and saw students sitting on the grass talking and laughing. There were lots of students walking to places in groups too. Everyone seemed to be with a friend. There were also a lot of cherry blossom trees everywhere which made the campus look very beautiful. The weather that day was very sunny and nice, but I know that it rains a lot on the campus because I live near this school. The weather here in Seattle, Washington tends to be extremely bipolar.

After hanging around for a bit outside, I visited the school library. The UW library is one of the most beautiful sites on the campus. It looks very ancient and light illuminates from its windows. Tables were filled with busy students studying inside the building. This is definitely a place that students could find it easy to concentrate on things such as homework and studying.

The last part of the campus I visited was the dorms. I noticed that they were quite small, but the bathrooms were nice and some dorm windows had really nice views of the campus. The dorms also had a little bit of extra space for more furniture.

One of the benefits of being a student at the University of Washington is that it is really close to the city of Seattle which makes it easy for students to go out for shopping or just for fun. Seattle is one of the most popular cities in the Pacific Northwest and there are tons of stuff to do there like visiting museums and the famous Pike Place Market.

Overall, I had a great time visiting the University of Washington. I highly recommend this school to other high school students.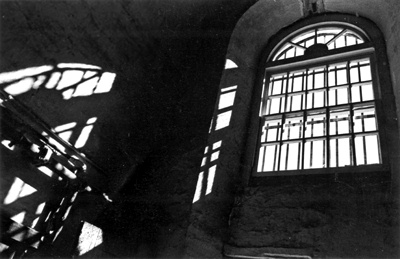 © Alice Y., Basking Ridge, NJ