Four West Massachusetts Colleges
May 31, 2012
These 4 colleges that I am going to be talking about are small liberal arts schools. Two out of the four are woman's colleges (I am a female). They are all connected: Mount Holyoke College, Amherst College, Smith College, Hampshire College, and University of Massachusetts, Amherst. I visited four of these:
- Hampshire College in Amherst, MA 01002 www.hampshire.edu/
-Smith College in Northampton, MA 010063 www.smith.edu/
- Mount Holyoke in South Hadley, MA 01075 https://www.mtholyoke.edu/
- Amherst in Amherst, MA 01002-5000 www.amherst.edu/
I will start off by telling a little about myself before I jump into my personal oppinon of 4 schools (above) that I visited last week.
I am a home schooled student from the Caribbean. I am from a very small island with the population of ~ 4,000. I was born there and besides when I was 5 moving to the US for 3 years. I have grown up on the island.
I am very interested in becoming a veterinarian so I have worked with my local Animal Welfare Foundation for over 7 years assisting the vet who does not permanently live on my island. Being one of the longest volunteers at the Foundation, I am on the first respondent team for emergencies.
Including in my very busy schedule, I make time to swim. I am a competitive swimmer. Right now, due to the public pool being closed, I swim in the ocean. I took a break last year due to injuries and illness, but when I was 14, I won gold in 50M breaststroke and broke a record at the Dutch Nationals in Curacao.
With all that said, I live in a single family home (a mother and a child). So my chores pile up very high.

Now, last week I spent 3 days in the West Mass. The first college I went to was Hampshire College. Me and my mom drove to the college and I got to sit down with an administration person and talk about Hampshire. I was unable to get an interview which I thought I had arranged before visiting via e-mail. Also via e-mail, I was expecting a tour but that neither happen. So, I had a great talk with Hampshire and learned which most Colleges do not do; is that Hampshire does not use a grading system but instead does professor evaluations of students. They do not do standardized tests but written reports on your class (not always have to be written). My first opinion was nice and great for my first college visit.
Me and my mom after wards, walked around the school. From one end to the campus to the next is about 5-7min walk, depending on how fast you walk. Admission offices are farthest away. I was unable to really view the campus's dorms, science facilities, dinning halls or other buildings.
The campus is situated kinda in the middle of nowhere. The next town is about 10-15min car drive away. Bus system is supposed to be very good and be the largest free bus system in the East Coast (Not too sure).
One reason why I was interested in Hampshire was that because it had Agriculture, Animal Science and a few more majors I was interested in for vet unlike many of the other schools.
The other reasons were because it was a liberal arts school, in Massachusetts, and the size of ~ 1,000.
The things I didn't like about it was that it was situated in the middle of nowhere, enforced writing reports about all subjects (exceptions such as film, power-point, etc), campus layout, and I didn't feel at home.
(I will write about the other colleges later.)
NOTE: All above information is personal opinion and personal experience. These opinions and experiences may not be the same for you. If you are interested in this college, the website to them are in the list above.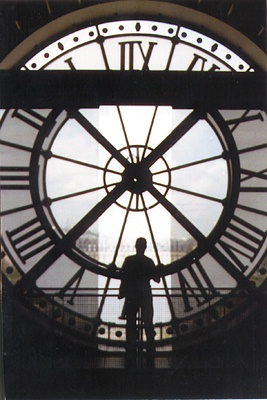 © Kelly G., Norwell, MA