Lou: Park Extroadinaire Chapter Two
October 1, 2009
The next day went as planned; I woke up from a dreamy slumber and began to get ready for the same boring routine of going to the park. Although the boredom was beginning to take itself out. Now, I had bigger fish to fry, and this fish went by the name of Price. Speaking of fish, I'm not entirely sure if they have ears, thus naming them is completely pointless. 'Walkies Max?' then the fish turns round to face its owner and starts panting and gesturing towards its lead. I don't think so. However I suppose if you didn't name your pet fish, it wouldn't be so much as a pet; you might as well sling it in the freezer and call it a ready meal. After contemplating about naming fish, it was time for breakfast, and ironically it was sardines on toast. Mum must be a mind reader, if she is it could help very much with my investigation, but there is always the fact that Mum labelled him as dodgy followed by a full stop, and there is no arguing with a Mum and her full stops! What are the synonyms of dodgy? I took some time before heading off to the park to look through my thesaurus, amongst many words were these in particular: dicey, chanceful, cunning, crafty and the last one which made me giggle out loud: foxy. Mr. Price being described as foxy! In those shirts, I don't think so! Which leads me onto another detail, what is his home life like? Does he have a wife? Children? He definitely doesn't have a dog; otherwise the park would have been their top hang-out. Unless of course he owns a specific breed of dog which is a distant relation of a vampire, and has to stay indoors at all times just in case it turns into dust at the slightest greeting with the sun's rays. I wouldn't put it past him.
I headed out of the door, and said my goodbyes and arrangements to Mum; she was busy humming along to the radio and only managed a wave. I felt my eyebrows frowning, while my hands patted all of my pockets to check for the appropriate electricals: phone and walkman. I also had my backpack with me, which the previous night I had packed with a rather big sketchpad and some new watercolour pencils which I was too intrigued about to leave in the shop. I also figured I would need some water for these pencils, so that came with a bottle (they made friends quickly). Knowing that I had everything with me I plodded onwards to the beat of The Klaxons. I really do believe that the word 'magic' should be spelt with its original which got demoted once upon a time; 'magick' looks so much more mystical. One day it shall be changed, and I like to believe that I will have something to do with it. Once I had got myself through their whole album, I had reached the gate of the park and could see my empty bench waiting for me. It was almost as if the regulars at Honey Comb park had known that I would be occupying it, or that the park keeper Percy had left a 'reserved' sign on it, and he must quickly whip it away before I can see it. This could suggest that I am some form of park royalty. If so, the bandstand is mine. All mine! Surely if you use the park a certain amount of times, and make a fuss of it, you should deserve an award. When I become a rich artist or something else I may buy the park and enforce an awards ceremony annually. Upon parking myself in my reserved spot, I noticed something bright in the distance. He was wearing a pink shirt with a pattern of smiling sun shines' dotted all over. Mr. Price had arrived, almost on cue. Hope he knew that there was an open air theatre here; he was quite welcome to use it. Today was unlike any other day; he was not alone on his travels. A female was walking beside him, not of his age though, much younger and much prettier. She was finding it increasingly hard to keep up with his long strides; I'd say that for every one of his strides accounted to about four of her dainty steps. As she stepped her floaty purple tea dress swayed from side to side, as did her long light brown hair, pinned back with a purple sparkly clip. What a difference she made to the park! I'm sure the sun shone brighter! If one girl can do that, maybe she isn't real. I rubbed my eyes and tried to force them wider, she was there all right. The pivotal question was what she was doing with Mr. Price? They didn't look particularly related, despite the similar hair colour. She definitely had better taste in clothes unlike him with his permanent holidays. If it gets to the point where I investigate his home, I wouldn't put it past him to have some form of tropical bar in his garden. Link that with the fair maiden and the picture fades into a blur, it just can't be the case.
Sitting on your own, talking to nobody but your notebook or out loud to yourself, a person really can read into things. I've been through the ideas of the pair being related, but what if that isn't the situation, or it is and there is more to it. Mum did say Mr. Price is a dodgy guy, for what reasons still fail to reach me. Looking out to the broad skyline, coated in a mesmerizing blue and following crazily shaped clouds with my eyes, I realised just what dodgy could mean. Hostage. She could be being held hostage, without her parent's knowledge or consent. Consent? What self-respecting family would give consent to that? Who would even make a friendship with the shirts alone, besides an inarticulate hula girl? I'm still sitting on my bench, pondering whether to make a move and circle the park perhaps in search of some clues. Time to put all those hours of watching Scooby-Doo into practice. All I needed now was a dog. Since Mr. Price didn't have a dog, I wasn't in need of one just yet. To catch a crook, you must think and work like them. On that note, I collected my things together and said my goodbyes to the bench, and headed in the direction of the church. Mr. Price and the girl were sitting on the brick wall surrounding the church. Some sort of holy ground, with him on the outskirts. His finger was wagging into her face, she was in some sort of trouble, whether it was because she had climbed a tree without his say so was beyond me. Her face remained focused though it was obvious she was holding back some tears. They were not related. As the next thing I witnessed was another man emerging from a trap door, perhaps leading to a basement, this man was wearing a black beanie hat and an equally black outfit. He also had a moustache.
"Quentin! Will you hurry up! You're the one who decided to do this in broad daylight!" the man was trying to keep his noise to a minimum, but I heard that word for word being about ten metres away.
"I am not going in there. Its dark." the girl's voice was stern but magical.
"Yes you are Missy you put yourself in this position." Quentin Price stated. Quentin Price, why did his name have to be that? I like the name Quentin, it's different and Mr. Price is not worthy of such a name, he should be called Bob, that would do him nicely. However his name is Quentin, so he shall be referred to as Quentin. I sighed out loud. The girl heard me and swung round to see who it was. I closed my eyes (if I can't see them, they can't see me). I knew this wasn't the best route to go down, so I made my feet move my body out of the way behind a tree. After about thirty seconds I peered to the left of the tree, and she was gone. I had missed the struggle and heard the screams. Quentin Price and his mystery man were walking outside the church, almost as if checking that the coast was clear. I counted myself lucky that it was the pretty girl that had seen me, and not these hard nut wannabes. I wonder what would have happened if they had. Would I be in that basement with her now? That wouldn't be too bad. Or would they have carted me off elsewhere, with no hope of saving the damsel in distress?

My best bet was to walk back to the bench, which was still empty, I must be park royalty. Awesome. Prince Charming to be exact. I reached the bench after about three minutes, sat back down and focused my attention to the church. With the brick wall in the way I couldn't see the door any more. Nor could I see Quentin Price and the mystery man, this was good. However they were to be back, they weren't going to leave her down there. Or would they? What had she done to deserve this? Or were they just a couple of weirdoes, hoping for a hula girl? The church must be sound-proof because I really do imagine that her screams would be heard at this moment, unless she had given up in exhaustion. I reached into my backpack, and pulled out my new sketch book, and a watercolour pencil. I left the water in there for afterwards; I needed to be quick on the draw, literally. No time for perfections.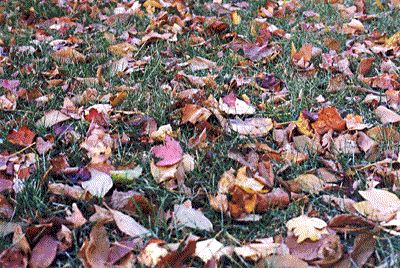 © Erica H., Wilmington, DE