Adventures in Belize
October 25, 2009
Waterfalls streaming over rock cliffs,lush flora all around, sun setting, birds cawing all around me, gorgeous flowers, and my best friend Elysia and I in Belize. I couldn't ask for more. By some amazing miracle, Elysia's parents let her come with me and my mom and dad to Belize.
We didn't think they'd let her when we first thought of it. Mrs. Hersheir, Elysia's mom, isn't exactly strict, but as my mom'd pointed out at the time, letting your kid go to Belize with another family is kind of a big deal.
So when Mrs. Hersheir said yes, we were all surprised.
"Oh, my gosh, Alainia, is this not the most beautiful thing you've ever seen?," she says, turning to me.
"It is," I say, agreeing.
"I'm so glad I got to come along with you," Elysia said for the zillionth time during this trip. We've been here for 3 days, and still have 11 left.
"Me, too, Lys," I say, using my old nickname for her.

Then I got out my notebook, the one I write all my observations in. I want to be a journalist when I grow up, and I practice by writing things I notice.
Here, in these empty pages that are beckoning me to write, I put the following.

In Belize, you don't have to try hard to hear the sounds around you. There are birds making amazing sounds, waterfalls rushing over cliffs, and other animal sounds. The frothy bottom of the waterfalls looks like whipped cream, waiting to be stirred. The sounds are just inviting. This is most definitely my idea of relaxing.And with the most amazing sunset and greenery, how could you not be relaxed?

My mom is a few feet away, looking at some old cave she found. It's not very big from what I can see, but I still want to check it out.
"Hey, do you want to see what my mom's looking at?"
"Sure," Elysia says, and we turn to walk over to her.
But right in front of our path, where we were about to step, is a lizard. It's so beautiful, and I know that sounds weird, but it's very colorful.
"Whoa," Elysia says, smiling. "I almost stepped on that little guy."
"Good thing you didn't. He's beautiful," I say, stepping over the lizard.

"Hey, Mom. Whatcha looking at?," I say, touching her in the small of her back.
She jumps, obviously frightened.
"Oh, Alaina. You scared me. I'm looking at this neat old cave I found."
"Sorry, I didn't mean to scare you. That seems cool."
"What's in there, Mrs. Darter?," Elysia asks.
"I don't really know, Elysia, and for the last time, please call me Lisa. It is my name, you know."
"Yes, Mrs. Darter," Elysia says, grinning, which gets a goodnatured roll of the eyes from my mom.
Elysia says it's too weird calling adults by their first names, no matter how many times my mom says to call her Lisa.

Inside the cave, which has barely enough room to stand straight, we look around, and then up.
"Wow, look guys," I say, pointing up.
There's an old painting of a man hunting a buffalo while riding on a horse.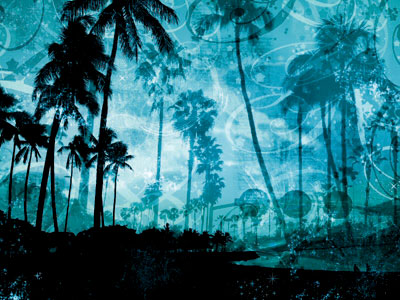 © Bekah R., Snellville, GA