The Super Chemical; Chapter 3
February 22, 2010
Milwaukee, Wisconsin; March 21, 2010

"Hey, David!" James yelled when he saw his cousin. James and his mom, Jane, were picking him up from the airport. They gave each other high fives, and Jane gave David a hug.

"Ready to go home?" she asked. David nodded. He wanted to tell James about the zoo thing, but he didn't want to seem crazy. "By the way, did you know that I'm engaged?" David noticed that James looked angry when she said that.

"Who is your fiancé?"

"He's was a doctor at James's hospital. His name is Richard."

"I call him Dick," whispered James.

"He doesn't like that," Jane scolded.

"I know," James said. David started to laugh, until Jane sent him a withering look.
After that, Jane and James told David about their neighborhood and James's school. It took them about ten minutes to get to their house. When they got there James and David ran to their room. There were two dressers and a bunk bed.
"I call top," James yelled. He ran up the small ladder and jumped onto the bed. "This bed is way more comfy than the hospital one."
David watched James jump up on the bed and asked, "How can you do that? I'm still so weak that I have to catch my breath when I walk down the hospital hallway."
"My doctors said I'm a really fast healer," James replied. He suddenly remembered the fire accident and said, "I have to show you something." James ran out of the room and came back with a lighter.
"Where did you find that?" David asked.
"In the kitchen. Don't worry, I won't burn the house down."
James lighted the lighter, and David said sarcastically, "Wow, so cool. Fire came out!"
"I'm not doing it yet," James said, annoyed. He put his hand over the fire and made the flame get higher. David's eyes got huge, and they grew even wider when the flame engulfed James' hand. James pulled his hand out, good as new.
"How?" David managed to squeak out.
"I don't know."
"I, uh, did something like that," David said.
James's eyes lit up. "Really? With fire?"
"Not with fire. It was the day they told me that I was getting out of the hospital. I was thinking about the time we went to the zoo in fourth grade. Then I was there! I saw us, as fourth graders. Then I said that I wanted to go back to the hospital, and poof! I was there." This time James was the one to be surprised.
"Try to do it again!" James said.
"I don't even know what I did."
"You went back in time."
"How do you know?"
"From all the superhero comic books."
David rolled his eyes. "Yeah, `cause they know all about this stuff."
"Just try it."
"I wonder if I could bring someone else along."
James laughed nervously and said, "I wonder if my mom would try it."
"Are you scared?" David teased. "Hey, everyone! This is a historic moment! James is afraid of something!"
"Okay, I'll go with you. Just shut up."
"Where should we go?"
"The day I was born!"
"Ew."
"I'm just kidding. How about the time that I got that trampoline?"
"I broke my arm on it."
"And everyone left to go to the hospital."
"So?"
"We could play on it!"
David rolled his eyes. He knew that James would want to do something like that. "What if someone saw us?"
"We could come straight back."

"Fine." David grabbed James' arm, and they were gone.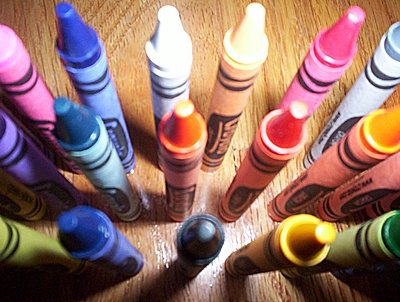 © Valcy E., Stony Point, NY