The Black Star chapter 2
November 12, 2010
Clunk. A dagger stood straight up, quivering slightly, in a wooden table. Duvessa was sitting in front of it, shaking with unbearable sorrow. Tears fell from her bowed head into her lap. Sarai sat across from her with a stoic expression on her face. Both were dressed in their finest black gowns. Nearly an hour ago, they had buried their mother in their backyard. Nearly an hour ago they had sat down at this table. And for nearly an hour they had remained silent and still. And even as Duvessa had thrown her dagger down, it was as if nothing happened.

"We need to leave," Duvessa stated, lifting her head, tears still streaming down her face. Her puffy clear, icy blue eyes startled Sarai. Neither girl ever truly cried before, at least not since they were little. Sarai felt her own golden flaked eyes grow wet. It was hard to look at Duvessa; she was a clone of their recently deceased mother, down to the long blonde hair and the petite frame. Sarai was the opposite of her sister. She had their father's eyes, cerulean blue with golden specks throughout it, giving them a pecuilar look. Her hair was also dark and down her back. It had a slight curl to it while her sister's was pin straight. The girls were beautiful, the legacy of thier parents.

"And where ,do you suppose, we go? Sarai asked sharply. "Where could two young women possibly go? Our skills are not wanted in women. We have no other family to take us in. It would be foolish to leave!" She suddenly got up out of her chair and strode toward the counter. She pulled out two cups and, gesturing elegantly over them, they began to fill themselves with crystal-clear water. She brought them over to the table, handed one to Duvessa, and they toated to the memory of her mother. "May she rest in peace.." they both muttered in the end.

"When we have gotten situated, we will talk about future plans, ok?" As this was said Sarai bid the other girl goodnight and proceded to her room, and locked herself in there for the night. Duvessa eventually fell asleep at the table. Hours later, they were unaware of their little cottage filling up with thick, black, smoke...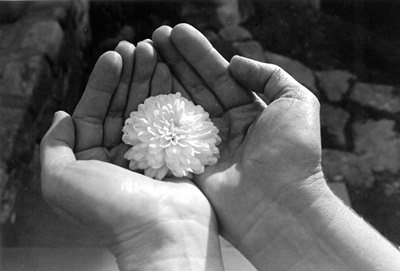 © Beth S., Marblehead, MA