Inevitable
December 19, 2011
Yes, I'm ashamed of it. But I don't deny that it happens. I could say that I will stop. But I know that, when night rolls around, I'll go back, pulled there by an invisible rope every night at ten o'clock. So far, I've kept it quiet. As long as no one knows, no one has to get hurt.
It wasn't always like this. I used to be honest, faithful. I still am. Or, at least, that's what I tell myself. That's what people think. My life was fine. I was happy, most likely happier than I am now. I wasn't craving excitement. I didn't dare go looking for adventure—rather, adventure found me. Not that I pushed it away. I wanted to try something new. I'd heard stories about it, stories that came with a warning. But I was never one to listen to advice. I wanted to, needed to try it for myself before making up my mind. But since that first night, I haven't been able to stop. Believe me, I've tried. I went a whole week without going, without talking to anyone, ignoring their looks when passing them on the street. But it's like a drug. I'm hooked. And no one will be able to stop me.
Not that they know yet. But soon they will; it's inevitable. Soon they will find out. Soon they will find me—alone, helpless, after it's too late. Another victim found, a victim of the curse that slowly suffocates the innocent.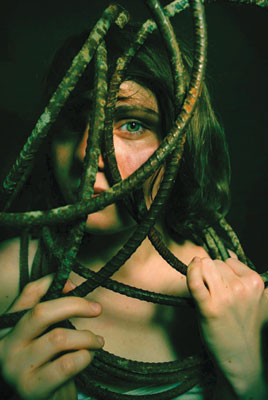 © Narongsukchai T., Sachse, TX