Lost Hope
December 28, 2018
I want to learn how to draw. I think that it would be useful.
I could watch people and illustrate them and then write about them, calculating what they would act like based on how they looked and their indirect characterisations.
So each portrait would have writing on the back.
And then
The person who saw me staring at them would be intrigued and curious as to why I was staring at them.
And they would approach me
"What are you doing?"
"I'm not too sure myself,"
And then the interaction would ensue in one way or another:
The person would give me a weird look, implying that I was different and abnormal and walk away suspiciously.

Or
The person would be even more intrigued and find me fascinatingly seductive (in the very best way; completely transcending the sexual realm) and mysterious and we would become very close in one way or another. But I would never tell them what I was doing that one day when I first met them. And I would recount how just a simple portrait and keen observations brought us together. I would compare the person and my first impression of them that was done on the back of the picture. And it would jut be another inside joke with myself.
I want my life to be that simplistically beautiful. I want stories like that.
I also want long lasting relationships and love and feelings and love.
That's what I want.
But
I very well am aware that I can't have that right now so I wait it out in my head with people who don't and won't exist and a version of myself that is much beyond the best I have in my collection.
Or maybe I'll have it someday.
That's what hope is.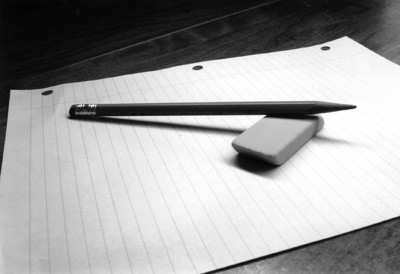 © Michael H., Mildford, CT