Metaphorical Bridges
September 22, 2010
"It's easy." I told her with a smirk and watched her look at me just a bit nervous. I don't blame her. This is anything BUT easy. I just like to tell her this in order to help convince her she needs to do it too.

"Jumping off a bridge?" She asked looking at me like I must be stupid. I nodded not understanding what the problem is. Then again this is all metaphorical isn't it? The whole damn world huh… life must really suck.

"Yep. That's what I'm planning on doing today." I said with a nod and a triumphant look. No one else will do this like us. I mean… how many people jump off of a metaphorical bridge?

"Fine." She grumbles and soon we were both on top of the ledge ready to go. This is all just metaphorical so it's not like it's going to actually hurt or anything, right?

"On the count of three…" I say softly then glance over at her. Blank faced and ready, just like she always is. I smiled and then jumped. I was able to look back once more to see the shock and that's when I realized.

Huh… I guess this isn't a metaphorical bridge after all.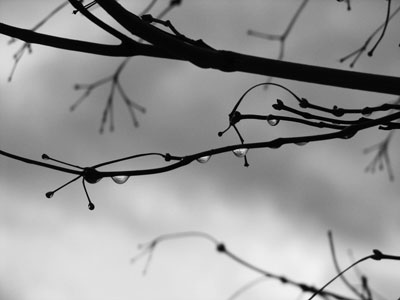 © Carly M., Hopedale, MA