A Dire Party
January 22, 2011
INT—HIGH SCHOOL CAFETERIA—DAY

JASMINE, a comely high school senior, friends call her JAZ, is sitting by herself in a crowded cafeteria when ALI, attractive senior and Jaz's best friend, comes and sits across from her, dropping her tray.

CAMERA ON ALI

ALI
Super excited
You will NOT guess what I just found out!

CAMERA ON DYLAN

DYLAN, average high school junior and good friends with Jaz and Ali, comes up from the other side of the table and sits next to JAZ

DYLAN
Sarcastically
You failed a French test?
Laughs to himself

CAMERA ON JAZ WITH A CLEAR VIEW OF ALI AND DYLAN

ALI
Glares at Dylan
Eat your lunch, Dylan.

JAZ
Hits DYLAN playfully in the shoulder
You're an a**.
Focusing on Ali
What Ali?

ALI
Excited
Josh Casey is throwing the biggest party of the year, and we're invited!!
Squeals in delight

DYLAN
Snorts in disgust
Yea right

JAZ
Confused
I thought you liked parties



DYLAN
Angrily
As long as they're not thrown by fruity gits who can't tell a gun from a pencil

ALI
Cautious
I… I think I'm going to go find Sam…

ALI tactfully exits, leaving DYLAN and JAZ at the table.

CAMERA ON DYLAN AND JAZ

JAZ
Incriminating
Just because he shoots better than you doesn't make him a git

DYLAN
Sulky
Well I don't like it
He turns and looks at JAZ
You shouldn't go to the party

JAZ
Slightly insulted
What do you mean I shouldn't go?

DYLAN
Pretending to be sweet and innocent
Well you know there's going to be beer there, and is that really a proper environment for an unescorted lady?

JAZ
Sneering
Since when have you cared?

DYLAN
Pleading
Let's go to a movie instead. Just you and me. Please?

JAZ
Torn
Well… I haven't been to a party in a long time…

DYLAN
Still pleading
Please



JAZ
Still torn
I don't know…

DYLAN
We'll go to anything you want to see. Just please don't go.

JAZ
Sighing
I'm sorry Dylan. Maybe some other time.

INT—JAZ's ROOM—AFTERNOON

DYLAN is lounging on JAZ's bed. DYLAN is playing with her stereo remote while JAZ is digging in her dresser drawer.

CAMERA ON DYLAN WITH JAZ IN THE BACKGROUND

DYLAN
Quietly and nervous
Hey, um...

Can I tell you something?

JAZ
Over her shoulder, still digging
Yea shoot


CAMERA FOLLOWS DYLAN AS JAZ stands with a shirt in her hand. DYLAN stands up off the bed and he comes up behind her, holding her against him.

DYLAN
Quietly
I think I've fallen in love with you

DYLAN holds her gentlemanly while JAZ gets really nervous.




DYLAN
Worried
Jasmine?
He starts to pull away

JAZ
Swallows hard
I…

I think you should leave…

CAMERA ON JAZ'S FACE
JAZ looks at him, really confused with herself and her feelings

DYLAN
Sadly
Oh… I'll just…go then…

CAMERA ON JAZ WITH DYLAN LEAVING IN BACKGROUND

JAZ stands awkwardly in the middle of the room, while DYLAN leaves. Audience hears front door close. JAZ looks out the open window and watches him leave as ALI pulls in to the driveway. JAZ rushes to get ready to leave. Door closes.


INT—JOSH's HOUSE—NIGHT

CAMERA ON JAZ AND ALISON AS THEY ENTER THE CLASSIC TEEN PARTY

Audience hears loud music and flashing colored lights coming from down the hall, teens are everywhere, talking, making out, or dancing. Generic red cups litter every surface.

ALI
excited
I love this song!

CAMERA FOLLOWS ALI AND JAZ AS ALI leads JAZ to the makeshift dance floor. They start dancing.

CAMERA GLANCES TO JOSH, very attractive senior boy, njrotc jock Jaz has a crush on, STANDING ACROSS THE ROOM,

FOCUSES BACK ON THE GIRLS DANCING

PANS TO SEE DYLAN WALK IN TO THE "DANCE FLOOR", SEARCHING FOR THE GIRLS.

JAZ and ALI stumble into the kitchen

CAMERA ON GIRLS LEANING ON THE COUNTER WITH DYLAN COMING IN THROUGH THE DOOR BEHIND THEM IN BACKGROUND

DYLAN
Coming up from behind the girls
Hey, where have you guys been? I've been looking all over for you two.

JAZ sloshes drink on herself from a generic red cup

DYLAN
Are you drunk?

JAZ
Wobbly
Just a little buzzzzzzzzzzz'd

DYLAN
Skeptical
Really?

CAMERA CUTS TO JOSH STANDING BEHIND ALI

JOSH is waving JAZ over

JAZ
Handing cup to DYLAN
Hold this


DYLAN
Taking cup, confused
Um, ok…

CAMERA FOLLOWS JAZ AS SHE WALKS OVER TO JOSH.

JOSH takes JAZ's hand, leads her upstairs to his room.

JOSH'S ROOM

JOSH closes the door and JAZ takes a few steps in, turns around and falls into JOSH

JAZ
Very self-aware
Oh…sorry

JOSH
Not caring
'salright

CAMERA CLOSES ON HIS FACE

JOSH lifts JAZ's head to look into her eyes.

JOSH
Quietly
You know? I've never noticed how pretty you are before

JAZ
Self-conscious
Oh, uh…

JOSH kisses her. They lay down on the bed, JOSH lifts JAZ's top off, JAZ takes his shirt off. They have a hot and heavy make-out session when someone opens the door and slams it shut.

DYLAN
Pissed
You a**hole!

CAMERA ON DYLAN

DYLAN grabs JOSH off her and throws him to the ground.

JAZ
Surprised
Dylan?!?

CAMERA PANS AROUND FIGHT

JOSH gets up, slightly dazed, takes a swing at DYLAN

JAZ
Worried
Josh no!

DYLAN ducks JOSH's swing, DYLAN uppercuts to JOSH's lower jaw, knocking JOSH back into the wall



JAZ
Shocked
Dylan! Stop it!

JOSH staggers forward, takes another ill-aimed swing at DYLAN, who side-steps. JOSH falls to the floor.

JAZ
Stunned
I…I didn't know you could do that…

CAMERA ON DYLAN LOOKING DOWN AT JOSH

DYLAN
Pleading, looks at her
Jasmine
Looks disdainfully at JOSH lolling painfully on the floor, angry
If this is what you want…
Looks away, tearing up, sadly
…I won't stand in you way…

DYLAN turns to walk out; JAZ stands up from the bed

JAZ
Shocked
Dylan wait!
She walks towards him, falls into his arms, nervous
I… I don't want him…

…I love you

DYLAN
Holding her gently, whispers
Come back to my house

JAZ nods. DYLAN reaches around her and grabs her shirt off the floor, JAZ puts it on. DYLAN takes her hand and leads her out the door. JOSH lies pitifully on the floor.

INT—CAFETERIA—DAY

DYLAN and JAZ are sitting and eating when ALI walks up to their table.

ALI
Curious
Well?


JAZ
Confused
Well what?


ALI
Looks pointedly at Jaz and Dylan
What happened up there Saturday night?

JAZ
Embarrassed
Um…well…

ALI
Oh I see. You were too drunk to remember huh. That's a shame…

JAZ
Hurriedly
Yea that's it. Wow I was so drunk
Laughs shakily

ALI
He has the greatest body though. It must have looked amazing. You know who else has a nice body…
She continues to ramble about boys in the background

DYLAN
Whispers to Jaz
We don't have to tell anybody what happened

JAZ
Whispers back
Ok.

ALI
…What do you think happened?

JOSH walks in to the room with bandages on his eye

JAZ
Distracted
What?

ALI
Looks at Josh
What happened to Josh?
The three look over at JOSH where he sits with his friends across the room.



DYLAN
Joking
Maybe he shoved a rifle in his eye
Laughs

ALI
Shakes her head
No… it wouldn't be that bad…see the bruises? They extend past his nose. That must have been a doozy…

JAZ
Nods slowly
Yea…

DYLAN
Standing
Lets get out of here

DYLAN grabs his and JAZ's plates and starts to walk away.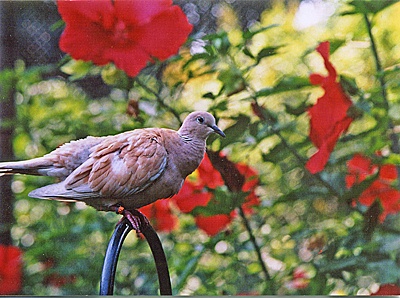 © Charlotte H, New York, NY