is it better to let go?
March 24, 2011
A dirty future, in her past.
They dare and try to make this last.
She's turned on to the dark side,
He's on the blind side.
Me, I'm on the undecided side.
But, which one is the right side?

A messed up life you hide behind you eyes,
Their holding back so much.
Does this mean you gave up?
Are you giving up?

I also see fear in your glare.
What are you afraid of?
Is it me?
Is it her?

Can you regain the strength to find love someday once again?
Did you loose control?

He rearranges her ways.
What have you become?
Please don't tell me WE are falling in love.
I really hope not, because I have a fear.
I'm afraid to fall and get hurt.
Will I get back up?

You only get one chance to live.
He told me to hold on, for what we have is different.
He said to me "don't go, I need you."

He had too many issues with her. Was it her fault? Was it his?
But as much as I don't want to,
I know I have to, let go...
What is love? Is it goodbye?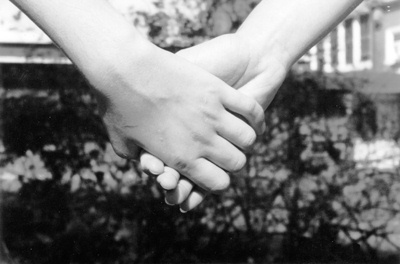 © Lauren G., Pompton Plains, NJ