Alone
October 14, 2011
As I walk through the silent halls, I hear little things. Things that make no sense at all. Glasses clinking, chairs scraping, voices laughing. But I'm alone in this house. I have been for nearly three months now. No one knows that, of course. I would be whisked off to who knows where within the minutes someone caught wind of a fifteen year old living on her own. That won't happen, though. Can't happen.
Only my best friend, Sadie, knows. I wasn't planning on telling her, but she showed up at my door wondering where my foster parents were. I couldn't lie to her, so I let it spill. They died last week. Of course the authorities and everyone knew that, but Steve and Jill's parents/ in-laws had been here. They moved though, and I've been alone ever since.
I've already been through the whole foster care thing twice, and I don't want to have to get used to yet another new family. Don't get me wrong, I loved them. They just all ended up either not liking me/ going to jail, or dying in a car crash, so I don't think I could handle anything else. That was all three months ago, though.
Now I'm in the kitchen, trying to eat in peace, but I keep hearing noises coming from the hallway and the front room. I'm just now taking my second bite of salad, when the front door bursts open.
Five police officers walk in saying, "Kate, we know that you don't have anyone with you here. You aren't in any trouble, bu..." That's the last thing I hear before falling and hitting my head on the floor, blacking out, even though I don't remember standing up.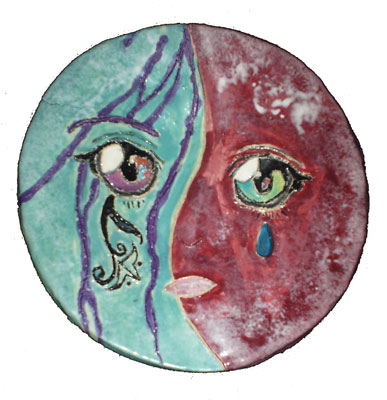 © Angel V., Tecumseh, MI