Falling Stars and Broken Hearts
January 15, 2012
You like looking at pictures of the stars, because when you look at the sky, you can't see them. It's not just because you live in the big city. When you're in the country, you'll lie in the damp grass by the fire, your back getting wet, and stare up at the sky. You see the stars, you do. They aren't as tremendous, though. They're mere specks in the sky, glinting faintly. Pretty, but not something unusual. So you look at the pictures.



Sometimes you wish, you pray that you could speak out loud. When you were younger, you wanted to be in the movies. You wanted one of those scenes. One of the scenes it seems every actor lusts after. The scene where you scream, scream as loudly as you can, tears pouring down your cheeks, scream out of frustration, and anger. Scream because no one will listen, no one will understand. Sometimes you think about the world, what people do to people, and you want to scream, and fight, and cry. To cry and cry and cry. To make someone understand how horrible everything really is. How we kill, and torture, and hurt, and how life is just pain and misery and unhappiness, and then you die. No one will listen, and its frustrating, isn't it? To know that no one is understanding the horror of it all. To be born into a world where everyone and everything is going to try to hurt you. To be born into a world where you can't see the beautiful things. But in the movies they listen. They would listen to you.




You look at the pictures. The pictures are what make you wish you could scream like those actors. They're beautiful. So stunningly beautiful you can't find words. So horrible you don't even understand why. You love those pictures. You hate those pictures. The pictures are so perfect, and you can never see them sparkling in the sky. So beautiful, and you can't have them.



You used to wonder if there was something wrong with you. If there was a reason why everyone else marveled at the stars, why you didn't understand what was so amazing. You liked to say it was like knowing Heaven existed and that the rest of the world was there, but you were alone, living in Hell. You weren't religious, but knowing something that beautiful existed, and not being able to see it?


I'd want to scream, and have people listen too.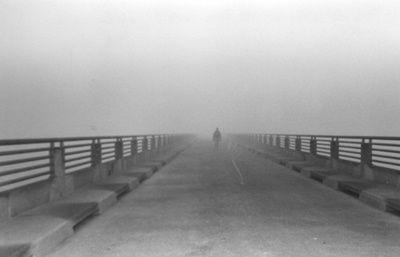 © Becky G., Westerville, OH