Wings like Eagles
July 9, 2013
The man tightens the seat belts, smiling at us. "Fast or slow?"

"Fast," says Nick without hesitation. I roll my eyes but don't protest.

My brother Nick and I are sitting in a two-seated zip line, with Grandma smiling on the other side of the wire fence. The man presses a green button on a control panel, and it sends us flying up the cable.

The motion feels so good I almost shout with happiness, since for a long time I have wanted to be able to fly, either with wings or without. But I don't want to scare Nick, so I enjoy it silently. The zip line feels like I am flying so much that I want it to last forever.

We stop at the top and hover for a second. From up here I can see for miles and miles, everything and at the same time, nothing at all. Nothing except for some land, but nothing of the real world, nothing I could see if I could fly.

We zoom downwards, so fast I close my eyes to keep them inside my head. The wind is intense, and Nick yells, and I feel like he's ruining it. But I don't do anything.

If I open my eyes, maybe I'll have wings like eagles.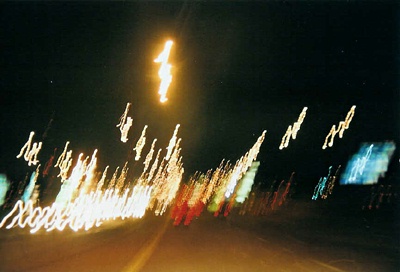 © Matt M., Ponca City, OK