I'll Smile
October 4, 2008
On that fateful day, a mighty warrior by the name of Philip came to speak to his
Princess. Princess Anelice leaned over the vine covered banister to meet with him. Her long, flowing, strawberry colored hair blew fiercely in the breeze. Beautiful flowers
surrounded them making this moment more enchanting than ever. The tantalizingly
sweet smell of the cherry blossoms wafted throughout the castle. The Princess could feel a deep loneliness overcoming her. She had heard of a gruesome war, a little way from the tranquility of the peaceful kingdom. It had been a few days before that she had heard, that her army needed a new general. It was then she felt a churning in her stomach. As she had dreaded, Philip, the noble and brave man he was, was soon given the job. She had promised herself that she would send him off with a smile. No matter how sad she felt, she would send him off with a smile. As she watched him ride off on his valiant, white stallion, a single crystal tear fell down her delicate cheek. As the last of him disappeared into the gray depths of the mist, she smiled sadly, knowing their paths would cross again.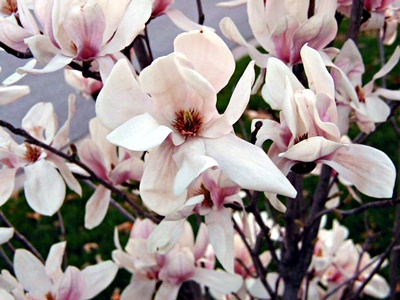 © Brad H., Lemont, IL