Behind the Mask
March 24, 2015
Birmingham-The city of Birmingham, Alabama, is still in shock from the events of Black Friday, 2012.
At approximately 8:30 in the morning on Friday, November 23, 2012, the fire in a super Walmart broke out, incinerating every person inside the building. And this fire was no accident.
It started around 7:30, when Alexa Rodriguez, 17, stabbed three of the managers to death in their upstairs office. Rodriguez then gave the green light to fifteen of her other coworkers to begin the blaze and cut off the exits.
After the managers were stabbed, an unknown member of the group dumped a yet unknown accelerant on the floor of the back room in the Walmart. The front and back exits were then blocked off by other employees, wielding a vast array of weaponry. They were armed with guns and knives, as well as baseball bats and pepper spray.
It took about an hour for the Walmart to burn, taking out everything and everyone inside of it. There was not a single survivor among the wreckage.
It was discovered on Saturday morning that an accelerant had been used, and the fire was declared arson. However, the main perpetrator was not discovered until late Sunday night.
The diaries of Alexa Rodriguez tell an interesting story, and paint a very different picture of her as a person than most people knew. If you talk to her friends, or coworkers who weren't working that fateful day, you would hear about a sweet, beautiful girl who everyone wanted to be around. You would hear about an outgoing, even tempered girl who wanted nothing more than to put herself through college, and to finish high school with the best grades she could manage. Her online presence backed these statements up.
However, if you were to dig a little deeper, and to look at the diaries she left behind, you would find a very different person within the pages.
The lead detective on the case, Detective Andrea Night, states, "Rodriguez left very detailed plans in her diaries. She'd had this on her mind for at least nine months. The last entry was written to us, the police. It stated what would happen, and any last details she'd added. She wanted credit for what she'd done."
Rodriguez had started planning the attack after being sexually harassed by a customer. "She said that he'd made lewd comments to her, and had tried to tell the management, but that she'd been brushed off. She also stated that she'd been targeted by some customers as well as coworkers for being Mexican. It was true that her parents were illegals at one point in their lives, but had since gained citizenship. This had been a sore spot for her," Night explains. "She was extremely troubled by the way she was treated at work."
However, Rodriguez, at 5'2" and 95lbs, she wasn't really equipped to fight back. And she knew it. "She did know, however, that she could manipulate her coworkers, especially males. She didn't list the names of her accomplices in her diary, but she did state that they were all men."
Detective Night is particularly fascinated by Rodriguez's case. "She felt controlled by sexism, and customers. She wanted to make a stand against the upper class, but thought that the only way to do this would be to act out violently. On the other hand, she was obsessed with doing something violent before this event. She didn't seem to make connections with other people, and viewed them as pawns. She was sleeping with most of her male accomplices, and using this sex to manipulate them into doing what she wanted. The tone of her diaries said that she was a sociopath. She seemed to exhibit the same coldness as Arietta Anderson, the serial killer who stalked the West Coast from 2001-2002. Oddly enough, Anderson is due to be executed this week, and, in fact, Rodriguez was quite fascinated by Anderson and her killing spree. Many entries in Rodriguez's diaries were dedicated to Anderson."
Detective Night also states that none of the male coworkers who helped Rodriguez were not listed in the diary. "Rodriguez's diaries show that she was a typical sociopath. She didn't want to list any names, and she wrote a detailed plan in her diaries, leaving notes that the plans were specifically for us upon her death. She wanted all of the credit for what she did. She, in fact, wrote that this was why she didn't want others getting credit, too. She was gloating."
Not much else is currently known about the crime, or about Rodriguez's motives. More will be out soon.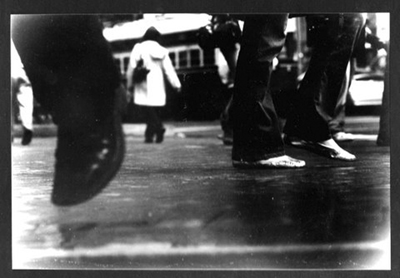 © Alex B., Bethesda, MD