Our Last Summer
March 4, 2009
I stood, looking at the rain fall outside my window. I could feel his arms around my waist and his head on my shoulder.

'Morgan?' He whispered. I turned to look at him; he dropped his hold on my waist. 'I never forgot you.'

'I know.' I told him. I looked at his blond hair and blue eyes. I wondered what I ever saw in him. He looked better than ever. 'Please, just leave.' I begged. He just looked at me.

'I still remember our last summer together.' I looked at him, wide eyed. I hadn't expected this. He had arrived unexpectedly at my house about ten minutes ago. I had reluctantly let him enter.

'Don't talk about that!' I said rather loudly. I looked over to where my brother lay asleep. I hoped he hadn't heard me.

'Don't you?' He asked. 'Remember? Walks in the park, kissing in my car, and talking for hours on the phone when we were supposed to be asleep at night?' He got down on his knees. 'Please! Please, Morgan!' He begged taking my hands in his. 'Save me Morgan.' He lowered his head.

'No, Parker get up. You need to leave now!' I stood him up. 'Just leave!' I pushed him towards the door.

'Morgan?' I heard my brother ask. 'Who are you talking to?' I looked at him confused. He was looking right at me surely he saw Parker?

'Parker,' I said.

'Morgan, what are you talking about?' He lowered his eyebrows and stared at me, as if seriously concerned.

'Trey, don't you see him he's standing right here.' I looked back at where Parker stood. There was now nothing. Pure air took his place. 'Well he was!' I said, swiping my hands through the place he once stood. There was nothing.

'Morgan, Parker died. Don't you remember? He was in a car accident yesterday.' Trey said. I just stared, not exactly sure what to say.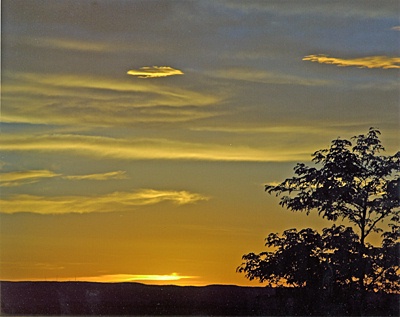 © Elizabeth B., Wichita Falls, TX