A warrior cat fanfiction story; Ivylake's wish (Part 1)
June 3, 2021
I sighed, shifting my paws. Dispute my being happier as a medicine cat... well. I shake my head, pleading my thoughts to go away, to leave me alone. I'm a medicine cat, and I can't take a mate.
Besides... I don't know if Shadowspring likes me back. And even if he did... it's not like it could ever work. I can't become a warrior again, I'm terrible at well, everything warrior. I could never learn to hunt or fight. It's not like I didn't try, once, as an apprentice.
My thoughts are interrupted suddenly. "Ivylake!" Yells Bristleleaf in a panicked voice. "It's Shadowspring! He's not breathing!" Heart beating uncontrollably, I grab the bundle of herbs I was sorting, and race outside.
Sure enough, my secret love lies just outside the warrior's den, flank still. I rush over, sniffing his beautiful, soft black and white coat. I smell poisonberry.
No. Oh, no. No!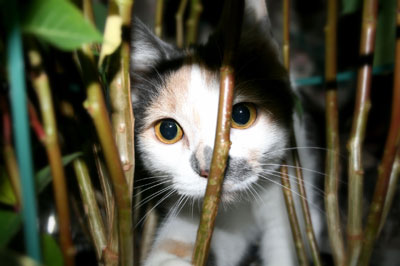 © Anonymous