Crecent's Dawn Part One
December 17, 2009
I slid down to the cold ground against the east wall of our school.
"I am sorry, Harmony, but it has to be this way." Laim said. His sraight blonde hair moved a little in the breeze, his green eyes were sharp - emotionless. He was breaking my heart and tearing me apart and he had no idea he was doing it too.
"Just go, get out of my sight." I whispered.
"I do not love you, Harmony Crescent. And nor will I ever. Please forget that I ever existed, this is goodbye - forever." Liam said confidentally before striding out of our school's open wrought iron gates. I had the urge to get up, run after him and stop him, but I knew that it wouldn't do any good. He was gone. The gates to out school closed. I have been here 6 months into my fifth former year at the House of Night and I've already managed to send myself into another depression. My affinity kicked in, it started to pur down rain in this chilly fall air. The rain pounded down harder, feeling my pain of heartbreak. The wet drops mized with my tears and slid down my face, wearing away makeup. I didn't care, nothing mattered, he left me and I didn't care about anything, apparently I was worthless. I stayed there almost till dawn before getting up and running all the way to my dorm room. I got into my room and immediately laid down on my bed, falling asleep without caring if I died. I dreamed of old memories.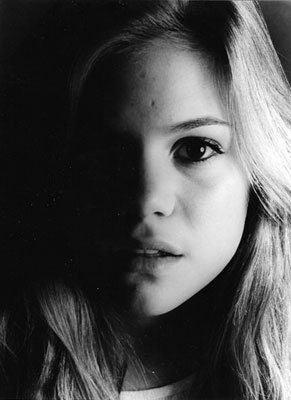 © Michelle M., Plainview, NY