Without Wings Chapter 1 -- A Maximum Ride Story
April 11, 2010
Twigs whipped across my face, but I didn't care. I was running, away from the white-coats. They had captured me. The flock was safe; or so I hoped.

"There she is," I heard someone shout. I wished that I could have flown out of there, but they had done something to my wings. I couldn't feel them anymore. They probably numbed them so I couldn't escape. But I did anyway. Sucks for them.

"Max, stop!" I shivered as I heard Jeb call for me. He had betrayed us, again. He had said that he needed help, but when we came he had an ambush set up. I was able to hold them off long enough for the flock to get out. The flock was waiting for me, back at Lake Mead.

I kept running until I came up to a wall. It was climbable, but it had guard towers every fifty yards. It would be pretty tricky to not get seen. I started climbing, and I reached the top in a minute. There was barbed wire on the top. I jump off the wall, trying to unfurl my wings.

It didn't work. I slammed into the ground, spraining, maybe even breaking, my ankle. I tried to get my wings out again, but I couldn't. I reached my hand back, trying to feel my wings. What I didn't feel was what terrified me. My wings were gone.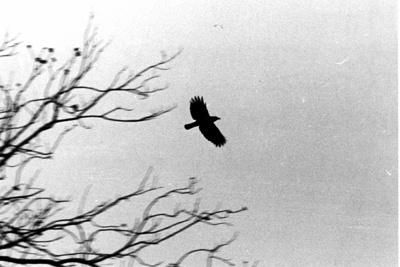 © Jacqueline T., Flower Mound, TX