Phantom of the Opera Phantom's P.O.V.: Part 2
June 25, 2010
Slowly, I row my gondola into the chamber through the cover of mist. The candelabras cast a warm glow unto my shadowy blood red satin and rustic gold surroundings. Breathing heavily I turn my gaze back to Christine. She sits, her long dark chocolate curls a perfect contrast to her beige silk and lace adorned nightgown, with a look of wonder she takes in her surroundings. This is the closest I have ever been to her. Her very presence fills my soul with a longing and love that erases all else. For the first time I am with her, and she with me. For the first time we can touch. She looks as if she is mesmerized by my world and me. Her eyes tell me she doesn't know what to do or say now that she's here with me.

"Sing to me" I whisper to her. "Sing for me my angel." Opening her mouth to allow the music to ring through the hall, she sings with her soul. With each note the intensity grows and fills me with its beauty. Her voice rings higher and higher until she reaches a note she had never before ever dreamed of singing. Bewildered, her chest rises and falls with her gasps of breath as she stares at me. I take her hand and glide up the stone steps.

She is confused and in awe of this feeling, the feeling of night. "Christine! You have come to my world of unending night. Nighttime heightens all sensations! Stretches the imagination!" I exclaim, excited to share my world with her. "Leave behind the troubles and thoughts from the life you knew before. Be set free and live as you've never lived! Let your soul SOAR! Succumb to the music of the night" I guide her slowly through my abode, describing the beauty and power of night. Grasping the satin covering, I reveal a wax statue in a lace wedding dress that I made of Christine. The chamber is silent. What if she doesn't like it? Suddenly she becomes limp in my arms. She swooned? I pick her up cautiously, carrying her to my swan carved, scarlet bed and set her down. Her small face is so peaceful, her soft curls spread across the bed. Touching her face gently I whisper to her "Only you can make my music take flight." I back away quietly, my gaze lingering on her face as I pull the curtain separating the bed from the rest of the chamber closed. It is time to pay Madam Giry a visit.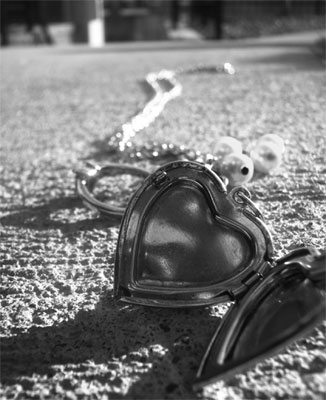 © Francesca Y., Robbinsdale, MN