Alice Benoyes and I
December 28, 2010
Alice Benoyes and I

Act 1
Breaking the ice, meeting of the eyes.

My god!!!! Is she an angel sent down from Earth??? Seems so, as I see guys ogling, sending flying kisses and clapping for her as she sings a catchy number from her super hit album, "Gracy Steps". Like every loser guy who was deprived of the front seats for the evening concert, I hooted for her, moronically, knowing that she would never lend an ear for me as she had the compliments of the cool dudes in the front seats for her. These cool dudes had bribed the staff of Zest for the front seats so that they can get a patent look at Alice and thus, we losers, who had purchased the tickets beforehand, were pushed to backseats. Half an hour before the concert began, I was fighting with Steven, the ticket counter manager for our venerated front seats……..

"Hey, but we paid a whopping 250 dollars for this concert to see Alice setting the stage on fire and now…!!!!" I said crestfallen.
"Sorry ahem, but Halmswort had already kept aloof the seats before you guys even booked them. I forgot to inform you guys about it, so…………….", said a jittery Steven who stopped his sentence midway and started twitching his thumbs .
"Cut that bunkum; I know why you are so inclined for that loaded brat and his front seat. But we want our seats back, no matter what!!" cried one of my mechanic friends, Joe, who deflated at being biased, threw a dirty glance at the yellow bellied Steven.
"Listen, I…. I well can …… refund the concert tickets for the back seats, I can sir!!" Steven, who now in trembles at being bereft of words for his defense, feigned an exclamation for his useless suggestion.
"Well, I cannot, or as for that matter we cannot, no, we had pooled in our lifeblood to have a foretaste at our icon, our idol, our very own Alice gyrate in Zest and now!!!" I begged resolutely. I did not want to give up the seats partly because I wanted to have a desperate nick at my demi -god and the other part of me wanted to desperately succeed over that spoilt, mollycoddled brat, Halmswort who was my sworn enemy. Well, at least in this department, I wanted to win over him and attest to him that money is not a sole lure at all in life. And now he won over even in this crap seat competition!!! Gosh!!! He again proved to me that I was a loser and that I should run behind money. Alas!!!!! I was downhearted, really and at the same time even firm not to cave in which, actually speaking was next to impossible as my friends were discussing about giving up the front rows. Suddenly, a rude hand clouted my head from behind which flabbergasted me. As I turned around astounded, a hideously daunting laugh sourced from the mouth of Halmswort. I was very livid and annoyed to see the ugly, monstrous frame of my arch rival who, yet again emerged a victor with his enticing fortune. He looked at his loser who he had vanquished with disdain.

"Ha, the psalm preachers should better go sing in churches, than lecture us. At least if they do so, they'll earn alms there. Here if they think they can get their bread by singing carols and preaches, then……………………………………" His grisly friends broke into peals of continuous laughter as Halmswort sang an off key tune of a calypso and emulated all of us begging for alms. "Hey, give those poor psalm singers a penny, so that they can at least afford tickets for the town bus to St. Mary!!!!," cried one of the spectators who enjoyed the commotion outside Zest in jest. I could not take this any longer.

"You ba*****…………….!!!!" I cried and lunged forward unexpectedly at Halmswort. We rolled and kept rolling. I punched him several times on his grotesque face while I gained the upper position because I had ambushed him without prior knowledge. But not for long as the leonine demon recuperated from the alarm and managed to pin me down. He jabbed my chest hard and throttled my throat. I cried in despair as he hurled cuss words at me. At that fleeting second my eyeballs rolled towards an ineffable exquisiteness that passed towards the 'artistes' entry' of Zest. It made my miserable situation surmountable. White flowing gown, a light make up of a lip gloss dabbed on an angelic lip that smiled and produced irresistible dimples, indubitably it was Alice who looked ravishing in her Sunday's best. With her kohl- lined eyes and a lucky amulet hanging on her neck, though not a word escaped from her alluring lips, I could still understand what she was communicating with me. Her cat eyes gesticulated to me, only for me, several expressions of commiseration and compassion. It sounded something like, "Why are they doing this to you?" I, taken aback by her benevolence rather than her arrogance as I had expected from her, replied with my eyes, "I have to bear all this, cause I am a poor mechanic." Then something queer happened, least expected from a celebrity of her status, most of whom I had always seen and envisaged as conceited and vain. I think, but I am not so sure, I saw tears welling up in her eyes. I was astounded. Why on Earth should she cry for an idiotic, destitute mechanic?? Is she a rare specie from the rich and the haughty?? Or did she have a dreary past, something like she was from rags and then suddenly steeped to riches? Is that why she sympathized me because I reminded her of something?? I kept thinking of these stupid questions for which I had no answers but was convinced that she had a history, a dreary one, just like us mechanics and that is why she pitied for me and cried for me because my powerless situation jogged her memory back to an incident, known only to her. Somewhere, a chord had been struck in our very first verbal - less interlude. We broke the ice, though not in fashion or style like hugs or kisses or big presents with the turnout of heavy media glare, but still we garnered warmth and compassion in our very first meeting. But then, regrettably our congregation amidst the rough –faced bulky devils lasted only for a minute. "Miss. Benoyes, Miss Benoyes please come, fast!," Alice's agent called out which rekindled her senses back to the fanatic concert where the cool dudes had chanted her name already a hundred times to attract her attention. They had even forgotten about a fracas that broke out between an ogre and a simpleton just 60 seconds back. Come with it, even the ogre forgot that he is in a mission to crush his rebel to death. He left my collar off and stood gaping at Alice, awestruck, thrilled to bits. Then in a bid to woo her, he flaunted his credit cards and umpteen bundles of notes. But this time money lost its sheen. For now, I was the cynosure of Alice's eyes. Halmswort was disheartened; for the first time in his lifetime did someone seem uninterested in him and his green paper notes. "Oh!! I am coming", she responded after three seconds to her agent and made a quick headway to the artistes' entry. Alice, on the pretext of fixing her eye make up had casually wiped her tears with a tissue and I had seen her doing so for a concise second. "Ha! Caught ya!", I whispered huskily as I felt airy, light and peppy. In the end it was I who silently won in this tug- of- war held between me and Halmswort!! I was over the moon and my joy knew no bounds and definitely my day was made!!! What started as a tragedy ended as a farce. And that's why I gave up [Correction, cut the up] the front rows to the loser Halmswort as I sympathized him on not enticing his lady with his scraps of paper to love him. See, love can never be bought!!!

Now, along with my mechanic friends I hoot for Alice as I dream the prospects of leading her to the altar. Ah!! I can hear the wedding bells go ding- dong!!!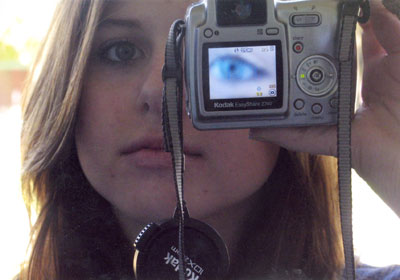 © Jessica M., Phoenix, AZ