Bloody Valentie
March 29, 2012
Belarus eyes glowed with wanted as she stared through the window longingly at Russia as he hummed wrapping his white scarf around his neck loosely and walking out into the the snow. Today was February 14th, valentines day... And this time she would have Russia even if it killed him... Pulling a black mask over her face she followed keeping a safe distance while watching his 'sexy back,' as she would call it.
Eventually after about half an hour she inched closer as he sat on a wooden bench unsuspecting of the danger to come. As if a cat on the prowl she circled him covered by the down coming snow. Her cynical eyes caught his scruff of sandy hair and blue eyes looking down to his red cheeks and moist soft lips. Licking her lips she made her way to his blind spot which was his back and pulled out a white rag covered in a substance that would surely knock him out.
He screamed out flaring his arms trying to grab her hair but smarter then him her hair was in a short pony tail under her dark mask. Finally his eyes shut...
Russia awoke in a strange dimly lite cottage , confused he looked down to see he was tied to a chair and could not move. "Belarus stop this." He said calmly. But she was no where in sight all there was , was a table with a candle and a bottle of wine in ice. A giggle reached his ear as a girl in a blue dress with long sandy hair walked in with a pair of scissors in her hands.
"oh big brother i see your awake." she said a demonic shadow seeming to cover her face as the girl shuffled forward. "I just want you to be my valentine and of course have a couple of strands of your wonderful hair." Russia bit his lip wriggling around in the tight rope. "Belarus you don't want to do this," he pleaded.

"But big brother i do~." she answered. grabbing a thick lock of his sandy hair. He screamed pushing back as the chair tipped over and he flipped caterpilling his way to the door. "oh no you don't." Belarus said seductively cutting the ropes and pushing him to the wall and pressing her lips against his moist ones. "Big brother lets become one~" he who was frozen by fear didn't answer as he ducked down and running for the door , which was of course locked. Suddenly the Baltic three broke in the smallest one tackling Belarus and duct taping her arms behind her back.
WWWWWWWWWWWWWWWWWWWWWWWWWWWWWWWWWWWWWWWWWWWW
The next day Russia sent Belarus to prison for harassment but as she rode away in the cop car she looked back, "I'll be back next year big brother!" she yelled.
"oh god..." he muttered walking into his house and cracking open a bottle of vodka.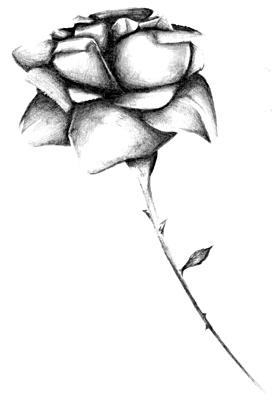 © Yisrawayl G., Philadelphia, PA