Moriarty's Reverie
August 24, 2014
Black clouds gather as rain starts to fall on the hotel window and the train tracks below. Bread's "If" pours out of the phone on the bedside table. A man's hand is hanging off the bed at an odd angle and his brown hair sticks out of the pillow in which his face is planted. He's snoring softly, bedcovers twisted around him and pieces of a Westwood suit laid on the stained, green carpet that covers the floor. On his phone is a sent message.
Subject: THE FALL
To: Sherlock Holmes
Did you miss me?
-JM
As the train passed below James Moriarty opened his eyes sleepily. The hotel room was dark abide the headlight of passing cars on his wall and his phone, now playing "All We Are" by Matt Nathanson, an American artist, but then so was David Gates. Jim got up, walking across the room and stopped to make some coffee. He didn't look out the window but knew it was raining by the sound, such a depressing sound, rain.
"I've wasted, wasted love for you, trading out, for something new. But it's hard to change the way you lose, if you think you've never won." Jim smirked as the second verse came on his phone. He'd won, bloody thousands of times and, and losing was just as hard. Maybe that's not what Nathanson meant. Jim poured more coffee into his cup, but he knew plenty of songs that did, "Bloodshot" by Jack's Mannequin for instance.
Sherlock would have gotten the text by now, and for the first time in three years, Jim wouldn't be lonely or sad or depressed, and wouldn't wake up to the taste of a bloody gun in his mouth, no, he would be happy again…except… Jim couldn't fathom what it was, but something was holding him back, something deep rooted in his psyche, a frightening disturbed place, something about needing love-
He spat his coffee out and dragged his fingers though his hair. Love was a word that had taken away from him early on, when he just a lad, when his mother had died and his father had left him, alone their house, forever. He had been forced to mature and learn things at five that he shouldn't have known till fifteen, had not needed love, and yet… and yet…he wanted it.
    The music stopped, done with the track. The only sound was the soft thump as Jim slid down the cabinets onto the floor crying loudly, drowning out the sound of rain doing the same.
He was so tried.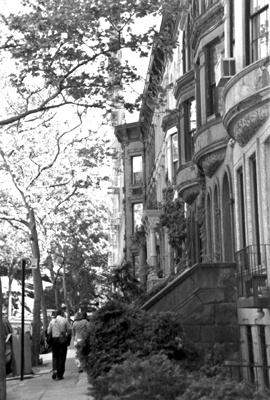 © Sarah M., Phoenix, AZ