Moriarty's Reverie: Part 2
September 17, 2014

Jim awoke slumped on the floor, eye's red, hair bedraggled, to his phone blasting a clip of J?nsi's "Go Do". He had a text.
"Sherly Holmes." Jim relished the pet name and read the text. This might make him feel better.
Subject: Where are you?
To: James Moriarty
I thought you were dead Moriarty.
-Sh
  Jim's mouth stretched into a smile that a lizard would be proud of and texted back,
 
I missed you Sherly, did you? ?
-JM
 
No I didn't, where are you?!
-Sh
 
UNHAPPY SHERLY ALERT! Oh I did miss this.
-JM
 
Moriarty, WHERE IS JOHN?!
-SH
Jim blinked, John?
 
John, Sherlock?
-JM 
 
Yes.
-Sh
I don't have John.
-JM 
 
Call me
-Sh
"Where is he, Moriarty?" Sherlock's deep voice was menacing over the phone, almost as menacing as it had been on the roof of St. Bert's. Jim licked his lips and looked down at the street below.
"Sherlock, I would be glad to take credit for this, but…"
"What?"
"I have no idea what you mean Sherlock!" yelled Jim into the phone. He was having one of his mood swings and his fingers dug into his bare thigh until it hurt, "I DON'T KNOW WHERE IN H-LL YOUR LITTLE, BLOODY, PET IS!" He was crying again. 
"Moriarty," There was a pause.
"What?" Jim heard his voice come out ugly and cracked and so heavily accented with Irish that Sherlock could barely understand what he had said.
"Help me find John and I'll give you mercy."  Jim's eyebrow's furrowed above his tears.
"Wha?-"
"I won't kill you when I find you and you won't kill me."
       Jim lay awake that night. Sherlock had told him to come the next morning back to London and if he didn't arrive they would come after him. Jim felt something akin to fear and flashes of the fall passed before his eyes like a movie reel. Everyone felt fear, it was true, even a consulting criminal.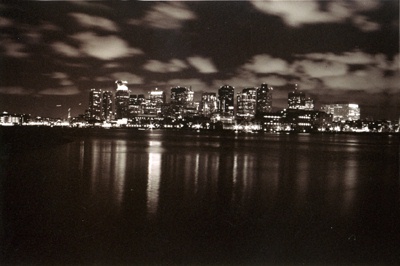 © Hoang P., Rochester, NY