The story behind the Song- The Hanging Tree
November 15, 2015
The fragile envelope sat opened on the desk in front of her. She sat dumbfounded, perched on the uncomfortable chair, letter clenched in hand. My Dearest Maggie, Are you coming to the tree…The letter she clutched explained the tragic events of the past few days. Why Miles Monrose was swaying from the Hanging Tree, and why his brother, Magnus was waiting for her under the tree at this very moment. You see, both brothers, Magnus and Miles, were hopelessly in love with her. Both were willing to kill for her, and Miles did.  Maggie had no choice in an arranged marriage. Her stepparents wanted her to marry a rich man, a horrid rich man. Although he lived in a palatial house, with genial servants, Maggie wanted nothing of it. She hated him, but the worst came when Miles got wind of it. Wanting to be the hero in the eyes of Maggie, Miles snuck in, in the dead of night, and killed both her step parents. He also killed her dreadful fiancé, dismembering him and depositing of him under the hanging tree. But Miles was, if anything, clumsy, and the police later discovered he killed the people. They hung him up in that same hanging tree.
Maggie returned to the letter,

My dearest Maggie, are you coming to the tree? I did this for you. By this time I probably will be dead, so I want you to flee. Flee to me. Wear a necklace of rope, next to me, so we can be together, forever. If not, my actions were all in vain. I love you, Maggie.
But, Maggie knew that Magnus loved her as well, and she knows that he is waiting for her under that hanging tree. Waiting with a ring, waiting to run so they'd both be free. She knows she has a time limit, and she can't ponder this much any longer. Magnus is already not right… not since… But this letter throws the whole situation on its ear. Maggie sits frozen, rooted to the spot. They both love her, and as bad as this whole thing has gotten…
She promptly makes her decision, ambling out the door and to the Hanging Tree. What lies under the tree brings back a vivid memory, one she can't ever shake.
Maggie, age seven, is sitting on the Monroses' front porch, eating cherries with the brothers. She slips off the planks, into the front yard, and spins, arms open wide. She pops another cherry in her mouth. Suddenly, the fence breaks nearest her. A ferocious dog bursts forth. It has haunting red eyes and foamy lips. Maggie screams at the top of her lungs, but the dog still comes forward. It inches forward, ready to pounce on her. Maggie steps backward, but her foot gets caught on a loose steppingstone. She trips and falls on her back. The world is nearly inaudible, she can't hear over the trill of her heart. There is a ferocious bang as the beast leaps in the air and lands on Maggie. But it lies still. Magnus had snuck inside and shot it with his daddy's shotgun. Blood from the dog mixes with the cherry juice on her face.
Slumped under the tree is Magnus, his daddy's shotgun rested across his wet chest.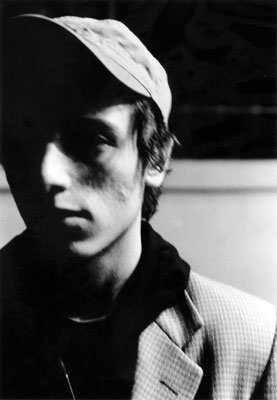 © Ariel L., New York, NY