Roanoke
February 9, 2010
The cold air whipped past her face as she ran, struggling to not fall and give in to the urge for rest. A howl reverberated through the girl's very soul and she turned suddenly, breaking from her trusty path to maneuver her way through the dense forest.

It was no use. She was too weak. Warm blood streamed down her leg as paws shook the ground in their fast pace. She had no chance as prey for these mighty wolves.

August 1587- Another has died. I simply don't know what to do anymore. It is beginning to become too much. I fear I am set to be a widow as Jon has not returned from his hunt of the beasts. What am I to do? I am only 17 and helpless. No child resides in my womb to give me hope for a future. I am afraid for the first time since I married Jon.

The girl's body was on fire. Everything burned as she exerted more energy than she thought she had. Why had it come to this? It was so terrible the progression of which it all happened. She could still see it so clearly, the bones cracking and morphing, she had nearly fainted from it all. How could she be so scared of her own husband?

September 1587- Jon is back. Thank the heavens and God almighty. We were in the process of his funeral and as I grieved, there he was. He is so atrociously beaten that I fear I may lose him again. The only words from his kind lips are that of wolves. I do not let others hear this wicked, sinners talk for they would call him a victim of madness and surely end his life.

She stalked quietly towards the shore. All she had to do was get on that boat and leave this colony. Roanoke was a bad idea. All her feelings and dreams were right. It took the loss of Jon and her sister and father to convince her but now she knew. The new land was condemned. She saved breath to scream for help as men approached the shore with wet legs and tired countenances but before she could, a twig snapped and not even her gasp was heard as she was dragged away by what used to be Jon.

January 1588- in the midst of a change, Jon escaped the clutches of my father and threw him to the ground. In shock, father's heart gave out. I currently tell you this in a mourners black dress. Sister has become ill and the news of father and Jon makes her rave with sincere and vengeful words. She has renounced God and now no person approaches her shifting eyes and mad peals of laughter.

I do nothing but cry as this world breaks around me. When mother became the first victim, we should have left then but how could we have? This question churns in my mind like sisters favorite wine in an antique glass. I feel dreadful as I have begun to count the days before It takes me as well. It is more than cold that has chilled me to the depths of my mind and heart. It is the Devil and his temptations. I know this now and I know what I must do. As Abraham did, I will sacrifice in His name.

I will sacrifice myself.

The ground was warm with sunlight as she awoke. She tried to sit up but it only served to reinforce her deadly wounds. Blood was all around her. It was her own, she knew and accepted. Sobbing turned her mind onto a person close beside her.

It was Jon. His eyes mad with grief. He too knew she was in mortal peril and he was unable to save her. It was by his hands that she suffered such pain. His hands were a sickly cross between man and wolf and his chest had spots of thick, animal fur which sprouted and left occasionally.

He had gotten so much worse in so little time. She knew that everyone else's madness was catching her and she didn't care. She would spend her last moments with him. Her idol, though her religion did not permit her from fully admitting to that.

Screams and growls filled the air. Her kinsmen wouldn't be far behind her, she thought. Tunnel vision made her woozy though she didn't move and weights engulfed her limbs. Her heart was so slow and hypnotic that Jon couldn't seem to help himself from looking at her chest wonderingly.

Before her final breath left her and her eyes closed an ax was protruding from Jon and sister was laughing manically before another wolf took her life as well.

She didn't have time to grieve and spill more tears though. A warm hand grabbed hers and she recognized it as Jon's. Her beloved man, her playmate, her husband, he was here now in this strangely perfect land. She was gone, dead. It was fascinating and liberalizing.

God had saved her.

May 16 1585- I write the date especially because I am proud to say I, Kate Smith am now Mrs. Jon Deveraux. My new signature is so unrealistic. It makes my heart glow with pride to say such things. After all this time…he is mine. I am so happy. Nothing will keep us apart. Nothing can ruin this.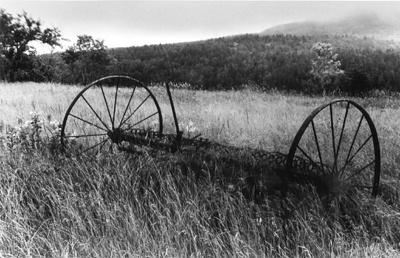 © Steve S., Marblehead, MA