Aftermath
March 3, 2010
April 12th, 1865
My house was smoldering, up in flames to the brim of the rooftop. I watched my family portrait being thrown from the window by my brother, Winston, who didn't have the heart to leave the house. My mother was screaming for his rescue, but he believed as the man of the house this is what must be done. To believe an eleven year old would take on so much responsibility. Since Papa passed away in the war, my big brother took on the responsibility of being the man. Our little family consisted of Ma, who was pregnant, my little sister Molly, my little brother Daube, and me, Gabrielle.
"Winston, jump! I will catch you!" My mother cried out. Yet, he continued to throw things from the third story. Even if Winston had jumped, he'd be in critical condition. But Mother was only worried about his life.
"Daube, you're the man now!" He called out to my brother calmly, the rambunctious and so-to-speak 'fearless' little eight year old, was stained in tears.
The last thing to fall from the window was my favorite doll, Percy.
May 11th, 1865
It's been almost a month since Winston's death and Mother still hasn't learned how to cope. With the baby on the way we didn't have time for her to grieve. We needed to be constantly on the move, focusing on locating a place to live.
After the abolition of slavery, one of our slaves remained after Papa died. We always treated him well, even though his pa left him to free himself in the north and his ma passed away from getting too cold in the winter time.
He was the same age as me, ten years old. His name was Taylor. He was helping us all out in finding a new place to stay after our house was all burned up.
"Oh my god!" My mother yelped.
"What's the matter ma'am?!" Taylor asked frantically.
"I think the baby's coming!" She cried, holding her stomach in pain. We were all really afraid that Mother wouldn't be able to make it.
May 13th, 1865
Taylor told me Mother 'died a woman' two days ago and I was the oldest now. I carried the baby close to my bosom in the shawl Taylor made for me, and we journeyed still towards the north to find Mother's brother-in-law, who said he'd give us a place to stay.
"How much further?" Daube complained.
Some of the Union soldiers didn't get the message that the war was over now. Men in blue uniforms approached us, "Where's your mother and father, little ones?"
"Dead, dead!" Molly squealed. I realized a while ago that four year olds can't keep their mouths shut like the grown ups can.
May 12th, 1871
It's the anniversary of Mother's death, and I'm just hoping I don't end up like her with my baby on the way. I'm the same age as Mother when she gave birth to Winston which makes me nervous.
"How are you feeling?" Taylor asked me with a kiss, putting his hands on my stomach, "Do you think our baby will be a boy or a girl?"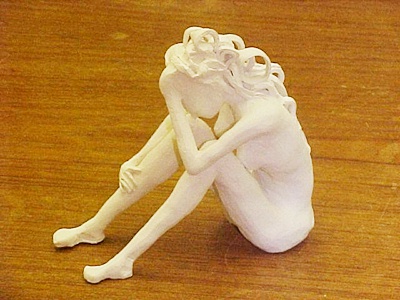 © Christine H., Brooklyn, NY