Nunna daul Tsuny
February 25, 2014
Trail of Tears 1830-
Nunna dual Tsuny. The Trail of Tears. I think I'm beginning to understand now why they call it that. I probably would've chosen the name River of Tears because water is always streaming from almost everyone's eyes. The trail is long and harsh, densely wooded areas and rocky hills making our journey that much more difficult. The endless hours of walking or riding in a wagon are tiring me out and making me somewhat hysterical. I could really use a break from the world.
I'm not all that disappointed though. At least all of my closest family members are still alive. I should be grateful. And maybe, just maybe, an even happier life than I had before is waiting for me at the end of this trail. When I come to think of it, I'm very grateful. At least the sun is shining. That's one thing I can hang onto. One thing I know will always be there.
As I sit here in the wagon, writing and thinking, a particular man keeps pervading my thoughts. His name is Andrew Jackson. President Andrew Jackson. He's one of the men who caused this. I guess he thinks us Cherokees aren't civilized enough as the American Settlers. He's the one that's making us march off to some foreign land he calls "Indian Territory." I have nothing against the man. I just wish that he wouldn't make us go.
I'm thirteen now. My birthday just passed recently. My mother, father, and brother were the only ones who cared to mention it though. Everyone else was busy mourning three more deaths. I heard that the people, a man, woman, and a young boy, all died of malnutrition. That's been the main cause lately. Malnutrition will wipe us all out before you know it.
Food supplies are always getting lower and lower, dwindling more and more. To be honest, I don't think we'll have enough supplies to last us till Indian Territory. Mother keeps saying that we'll be fine, but I think she just says that so we don't start worrying. I hear her and Father every night. They always talk about what a bind we're all in. I just hope we can make it through this without too much heartache. I get so upset when I see people I barely know die or get sick. I don't know what I would do if someone who was actually close to me passed on. I might not be able to handle it.
Nunna dual Tsuny. The name, the sound of the words as they roll off of your tongue, will be part of me forever. The memories will be with me forever. The hardship will be with me forever. The pain of discrimination will be with me forever. But I won't be sad forever. I won't be angry forever either. One day, I'll forget.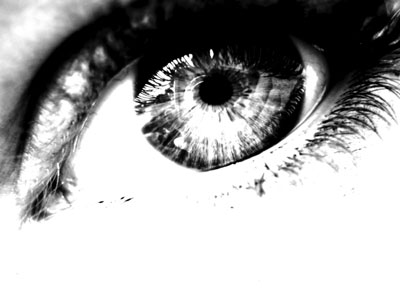 © Lauren S., Reading, Berkshire, UK