Roses to the Wind
March 15, 2017
The bluff lies overlooking the meadows of the rolling countryside. We sit at the crest, kicking our feet and knocking dirt clumps down the slope. Who knew that I, a girl who grew up on a little Washington island, would end up sitting in a northern nebraska field. Moreover, with Edison, the guy sitting next to me. He has dark hair and a windswept smile, and the kind of carefree personality one can only develop while living in the ghost town that was Splinter, Massachusetts.
By God, luck, or twist of fate, I ran into him while climbing off of the train that took me to the nearest big depot. My suitcase burst open, spewing clothes everywhere. Edison had caught a dress, light blue with flowers, the one I'm wearing now.
I was running. Running from problems, running from fear, running from people. Edison was running as well. And that first time I looked into his eyes… it was the calmest I had been in years.
"I'm Edison," he said, helping me to my feet.
"Lindsey," I say, "Thank you." He hands me the dress he had plucked out of the air.
"Where are you going?" Edison asks, looking around the nearly deserted platform.
"Lydda," I said.
"Well, what a coincidence," Edison states, "So'm I." We board the bus heading to Lydda, sitting next to each other on identical worn carpet seats. The bus platform isn't really a platform at all. It's a faded wooden sign stuck into the dirt.
"How long are you going to be here?" I ask Edison.
"Stationed here, training, until they ship me out," He responds, "With that war going on, I figure I'd pay for college."
"Well, Mr. Edison," I say, "Maybe we could go get a soda when we get back in town."
"Alright, Miss Linsey, I will," He says, smiling, "As long as you let me pay." We climb off the bus, Edison offers a hand to help me down onto the ground. The walk back to the town was long, but peaceful.
They said we were inseparable. All summer, they said we were attached at the hip. And I remember it- I remember eating sandwiches on the lake docks, remember swimming in the stream, remember falling in love with those eyes. I remember kissing under the trees, strung with fairy lights.
But the day on the calender was swift approaching, and I wish he didn't have to leave so soon.
"I'll come back," Edison says. I brush a lock of dark hair from his eyes. "I will," he promise.

"You'd better," I say, my voice strained. "And write too."
"I will," He says, kissing me on the forehead. The train whistles, and Edison steps onto the loading stairs of the train, waving, crying.
Silent tears slip down my face.
The door opens.
"Miss Lindsey?" A nurse asks. I turn my head away from the window.
"Miss Lindsey," The nurse says, coming closer, "It's time for your medicine."
"My… my what?" I can't seem to get a hold of my thoughts. They're swarming all over, near the ceiling.
"Your medicine. It's time to take it." The nurse hands me a cup of water and a pill.
"For what?"
"Your alzheimer's, Miss Lindsey," The nurse says, kneeling next to my wheelchair.
"But… But where's Edison?" He was just here, we were just at the train station. I've got to get up and find him.
"Miss Lindsey, sit down and take your medicine. I don't know who Edison is." The nurse seems frustrated, and I take my medicine. The nurse seems satisfied with my response, and I turn my head to look out the window.
In the distance, there's the boy I know, my sweet Edison, standing in uniform. Walking up to the window, he stands with this hands pressed against the glass. His hair's a mess, as always. But his face is still there, still the same, forever young.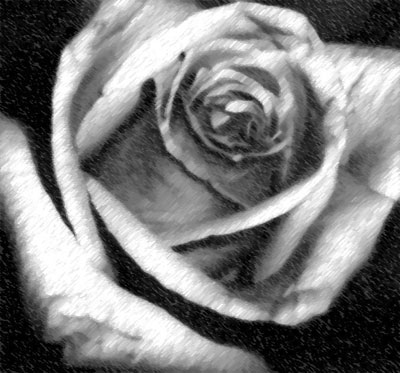 © Wajida S., Shrewsbury, MA