Losing it, Faking it, For Freedom
March 31, 2009
I lay on the hard ground, as quiet as the ants walking beside me. My breath is a thousand times too loud for my surroundings. The odors radiating off of the bodies that lay dead next to me, burn my eyes even though they are closed. When all else is silent, I breathe calmly and as imperceptible as the warm wind that twirls about above. When I feel the presence of the living, or hear the crunch of boots against the fallen leaves, I freeze.

It is very hard to play dead. To fake it, I have to believe I'm dead. If not, the living will notice. I feel their gaze dig into me. I feel their hot breath singe my skin when they hover over me.

Right now, there is nobody else able to breath but me. The soldiers are resting for the night. I don't dare try to sneak away, for I will most definitely get shot, if not lost.

My insides churn and slowly, a dark, acidic force swallows up my heart. My throat gets tight and I have to keep from crying. It is harder to do than to pretend to be dead. Sorrow boils in my blood, while pain and longing pulses throughout my body, threatening to give me away.

I have been laying here for a day and a half. Even though I can't open my eyes, I can feel the warmth of the sun kiss my face and the glimmer of the moon. The night air places a hand on my body, pressing me into the cold earth. Hunger begins to grow restless.

I don't dare go to sleep, for I could stir while I dream. It would probably be more like a nightmare and I would probably give myself away by screaming. This only means that I have to fight an internal losing battle to remain alert. I have too much time to think, and not enough time to find a solution to this fate.

I remember only too well why I am here and not resting in the comfort of my home; on my hay mattress.

In the night, shouts echoed across the fields and through the window, I could see the light from the torches grow near to the town. Cries rang out in the distance. "The British are coming; the regulars are out!"

Sick to my stomach and shaken by the sudden boost of adrenaline, I slung my little sister into my arms and made my way down the dimly lit, wooden stairs. I sat her down on my mother's lap, where both of them sobbed quietly as we waited. My father vanished into the night like a drop of rain in the sea; never to be separated again without contamination.

I felt helpless and hopeless as I watched without seeing anything. Waiting for his return was like waiting for the earth to start spinning the other way. It was foolish and pointless. I longed to be by his side and fight for our freedom. So, I ran. I ran away from the security of my home and the desperation of my family. The cold bit my bare skin as I streaked through the tall, itchy grass. I heard countless gunshots that screamed in the distance. I needed to keep going. I don't think I could have forced my feet to halt their frantic pace even if I wanted to.

But I turned back. I heard the sickening snap and spun around just in time to see my house go up in furious flames that reached toward the sky with a deadly hand. I knew in an instant that they were gone. My mom and my sister were lost. My heart went straight to my stomach which proceeded to plunge to my knees, pulling me down more than gravity. I could feel the tears gathering like a school of fish in my eyes.

I didn't have a chance to cry for them because I soon heard footsteps approaching. They came in rhythm like the beating of a drum, announcing the end. Drum roll please…. "Ladies and gentlemen, the Redcoats," I thought as it grew louder and more distinct.

Somewhere inside, I found the strength to get to my feet. I darted into the woods like a bullet. I found my way to the path, but stumbled several times as my eyes failed to notice the roots of trees that stood like barriers.

Finally, I saw it. The floor of my town was blanketed in blood and dozens of bodies of the innocent were strewn. My eyes searched desperately for survivors. I saw none. I ran to look at every face, to find a trace of my father, and found none. In the distance, I heard a voice. My hopes sprang up and then went falling to its death as I realized it was not my fathers. My heart hammered at an impossible speed. Anger swelled up inside me; a raging beast. I had nobody left. As I wrapped my head around this, the anger dissolved and became a shadowy mist that clung to the edges of my grief.

Hopeless and helpless once again, I had no other choice than to play dead. To fake it. To do what ever I had to do to live. To live for my deceased family. Live life to the fullest and most importantly, live free. Playing dead and losing everything was no small price, but I was willing to pay it if it meant freedom.

So here I lay. The earth beneath my back. I can feel it breath. It has a life to live and it will not answer to anyone. Why should I? I can only hope that I will not lay beneath the surface until I have lived free from British rule;tasted the pure bliss of doing what ever I want without being punished.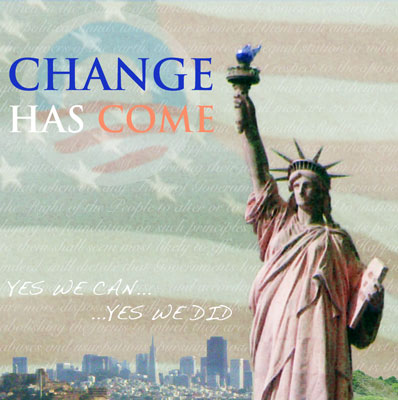 © Michael D., Hawthorne, NY