Hiding Jap's
April 3, 2009
Keinghi Lottsa a 10 year old living during World War II was a Japanese immigrant in the first generation. It had been exactly 12 days since the bombing on Pearl-Harbor and soldiers were putting Japanese into concentration camps. So the Lottsa family and a few friends families went into hiding in a secret room in the basement of the Lottsa's. They had been in the secret room for 10 days. They could hear soldiers banging on doors down the street and children screaming for their families.

Day 13--Hiding

I can hear the banging of doors and pounding of the soldiers feet on the levels above us. We must not even whisper from the fear of being discovered. Every day you can hear the soldiers sounds getting closer and closer. I do not think it will be long before they find us.

Day 14--Hiding

I feel as though the soldiers will never give up looking for Japanese, what did we do to make them hunt us like wild game? We were not the ones that bombed the Hawaiian Island.

We have been found.
"The wild game has been found by its hunter."


Day 1--Captivity

We have been found and we are now in a concentration camp, we were told it was for our own good and were lucky we could still see our family members.
I remember feeling lost in the crowd, I never thought that there were that many Japanese in the world. They also told us that if President Roosevelt said they could be freed in his speech on the bombing then they would probably be there only a few days, so I guess we were lucky.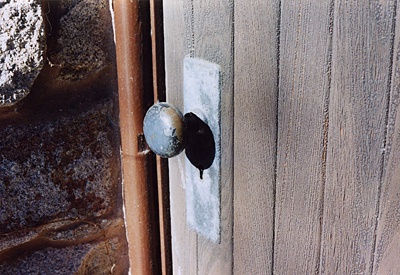 © Chris F., Pequannock, NJ