What I need?
September 21, 2009
"I'm Drake,"

"So?" I raise an eyebrow at the tall brown eyed boy standing over me.

"So, I just thought-well you know," I smile to myself as he twitches nervously.

"No, I don't know." I turn on my heels and head down the long hallway. But it isn't long before the 'Drake' boy catches up to me. "What?" I ask, already getting bored of him.

"I was wondering…" He paused, annoying me more.

"Well? Spit it out already!" I stop and throw my hands up. Why does everyone always bug me?

"If you wanted to be friends," He stares down at his feet. I look him over and start walking again.

"I don't need friends," I state knowing that he won't give up.

"Well what do you need?" This catches me off guard. Nobody has ever asked me what I nee. So I stop and this time I'm the one looking down and my feet.

"I don't know," I whisper.

"That's okay," His sweet breath caresses my cheek. I look back up at him, questioning.

"Is it?" A crooked smile plays across his face.

"We'll find out, together." Then the strange boy hugged me. And from then on, Drake and I became each others need.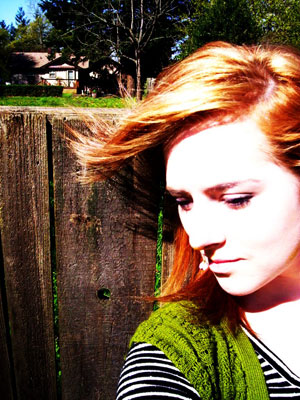 © Anna K., Portland, OR