Normality?
October 3, 2009
You know when you see that shy, quiet girl...but as you get to know her, she's honestly not all that you thought she would be?
She will amaze you and bring you to places you've never been before. Those places, you'll probably never go back to.
She is containing excitement, almost afraid to express because they're all different. So, maybe that's the problem: some are afraid to confront . . . normality?
Aren't we all a little afraid? We all judge those we barely know. They could be the most miraculous people we'll ever meet.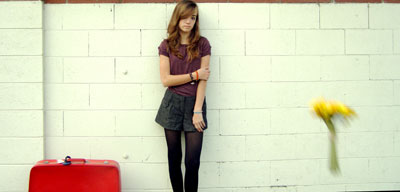 © Austin K., Studio City, CA