The Feel of Being Alone
December 10, 2009
What is it to be alone?

To go through your day without ever being noticed?

To fade until you are nothing, not even a memory?

Each day, each time a person's eyes slip past you, you want to shout out, I'm here, don't look away. But they never see you. Their eyes move on as though you don't exist, as though you are simply a blank space between one figure in the crowd and another. But you can't say any-thing, because to do something so outside your nature would just draw stares, odd looks—or worse, it would not be noticed at all.

It starts slowly. Maybe there's some sort of trigger, but not always. Sometimes you sim-ply fade a bit at a time. First your voice goes, and silence begins to weigh more and more heavily on your tongue. You can taste it, this not-speaking, like the feeling in your mouth when you just wake up. Each day, you get a bit quieter, speaking a bit less. You know what's happening, but you can't stop it.

Then, because you never say anything, people never speak to you. They start to simply look beyond you, knowing that you will never answer them. Their eyes begin to move past you as though you are simply an inanimate object, without thoughts or feelings.

Soon after that, they do not see you at all. You can do anything you want to your appear-ance, dye your hair any color you think will draw even a little attention, wear whatever you want, but it never works for long. As soon as they know it is the same you, you return to being nothing but a blank space.

The worst part is that even though you know what is happening, you can't change it, be-cause in your heart of hearts, you begin to believe that you are nothing, that you can never be seen because there is nothing there to see. Every day feeds that belief a little more, making it grow and twist until it is an all-consuming thing. Whenever something happens that agrees with your perception of yourself, it only cements the image more firmly in your mind. When some-thing happens that might contradict it, you dismiss it, think of it as a fluke, a single thing that will never happen again, and you retreat back into the darkness of solitude. Soon nothing touches you. Everything happens at a distance, even if it is in your own life. You fall into an empty world, with you as its only occupant. The numbness fills you, so that nothing can reach you through it, and every word and gesture that might help are reflected away, where they can't do any harm if they turn out to be false.

I know what it is to be alone. I've been alone for a long time now, even though I'm sur-rounded by people.

It hurts, this isolation, but I can't break free.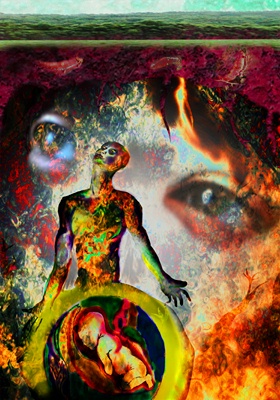 © Tom M., Philadelphia, PA