Smiles Aren't For Hiding
February 8, 2010
When daily activities all morph into one miserable routine, your mind - along with your physical being- comes into my world. When the time comes that my realm collides gracefully with yours, you know that you have been given a sentence that only the people's subconscious mind can imagine. Once you make the mental trip to get here, it is your choice to stay or get out. It isn't necessarily impossible to escape, but this cell is not any ordinary prison - it's your own mental hell.

Maybe this is all too vague, but picture this: Waking up is never more desirable than starting your day the following morning, things you once admired are trivial, and the thing you yearn most is to be alone. Whatever it is that triggers this change, can be fixed; whether you fix it with the compassion of your lover or the prescriptions you never bothered to fill. You might think that whatever I am talking about must be a physical punishment, but maybe it's worse. This punishment is mental - it's depression.

Your mentality is plagued with sins you fell in love with, the moment you lost the value of your existence to a monster - your own mind. Maybe it's not fair that traps are placed ever so perfectly along the path of your fate. These traps could be something trivial, along the lines of your goldfish dying, or they could be maddening events, such as your best friend getting killed. Depression doesn't play God. It doesn't control when things die or when they occur. Depression's job is to kill the prey once it is trapped. It gives you a numbing sensation that makes it seem that everything is okay. The weak give in to this virtual reality, the sense of security is too much for feeble minds.

When you enter my realm, you won't see a sign on the front door welcoming you inside. If there was a sign at all, it would be more like "Trespassers will be shot," sign except there really are no guns or bullets involved, just a seemingly threatening sign. Which, in most cases, will make people think: but how long can one think about something that is probably not going to happen?

My reality's atmosphere is a dark haze which people aimlessly walk through. For the lucky ones, eventually you see the light at the end of the road. But what if the light is replaced? Then this containment gets darker and darker until you collapse. You're left alone listening to the beating of your heart. It's like a ticking time bomb just waiting to explode. The ticking is always there, you just have to know where to look.

Depression is a key that can either open your eyes wide or close them completely shut. The worst of situations are covered up by the worst of lies, which are filled with innocent people and honest memories. You can never tell when someone is lying. That's why therapists don't fix the problem themselves. You either tell them the truth or tell them lies. Either way the advice should help you understand yourself better, or at least the motives of the therapist. When people are in denial, like a lot of emotionally unstable people, the motive is simple: turn your back against the world and fall astray.

People smile to show happiness, but why do people assume that? When you smile your thoughts are like a spider web. They sit there and then your friends and family get caught up in your deception. Your smile eats away all the fear, all the pain, and every sense of doubt they had that you were not okay. I would love to inform you that depression is a maze, and you are the lab rat. Your grand prize, the cheese, is your life and happiness. The distressing thing is that how can you just give up, when something is just around the corner? How can you throw away a gift that is priceless to the world?

This reality is simple. The reality is that nothing is simple. There is always a reason behind a lie, an apology, a request an insult, or any statement at all. You cannot roam through life expecting things to be easy. No matter what someone tells you, there is always going to be the question 'What makes them say that?', and when they answer that question, you must ask yourself if they are hiding their true identity. Depression is said to be a state of sadness. Maybe it is.

Are all depressed people sad? In my world, are the citizens only sad? They aren't exactly sad… they are stuck. They are like a wild animal that has been caged. They don't know why they are in confinement; they just want to get out. The people here are confused and caged in at all sides, and just want to be able to breath freely again.

So finally, the emotions are screaming inside your head. The beating of your heart is burning your ear drums. You wake up and the world is gray. You don't know where to go, what to do, not that you want to move from this space anyhow. I'm sorry that we had to meet like this - in a dream. You might not be able to see me, but I see you ever so clearly. I know what's going on, so don't try to blend in with the crowd. You're stuck here until you find a way to get out. There's no point in trying to conceal yourself here. Smiles aren't for hiding.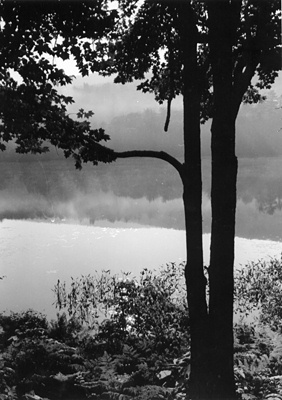 © Steve S., Marblehead, MA