Renewal
February 14, 2010
I watched my reflection ripple in the cold, grey water as the breeze caught my hair. My short white linen nightgown flowed, seeming to do little work at keeping me warm. Brown decaying leaves fell steadily from the willow tree beside me. I wriggled my numb toes in the water to try and liven them up again. Rain started to splatter onto the surface of the lake and seeped into my gown, causing me to shiver violently.

This wasn't normal behavior for me. I would never stand in the rain or where something this short. I would never even be near water without a life jacket. Everything about the scenery cut into my heart. It was like the world felt my same sorrow and hopelessness as me. My whole life has been a nightmare. All I wanted was some love, and even that was taken away from me. I wanted to start over.

The rose I held in my hand felt like it weighed a ton. I removed my eyes from water to look at the flower, entranced at the blood red color in contrast against the white. The thorns cut into my fingers but I didn't care. The rose started to shake in my hands. I was so cold.

I dropped the rose into the water without a second thought. It was, after all, the reason I came here. I watched the flower bob up and down for a few seconds before I stepped back from the edge of the lake.

And I never looked back.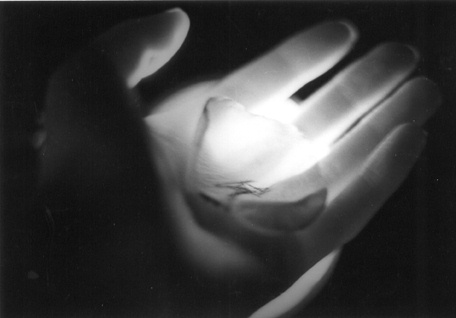 © Feichen Z., McLean, VA