Unspoken Passion (Final Part)
February 26, 2010
Soon people began to notice that Nate was changing. He was never anything but happy, and even his hockey skills improved. The relationship between Tacy and Nate grew so strong; they had a bond that could never be broken. When the other girls at school found out that is was Tacy who was putting Nate in this mood, Tacy experienced the drama she said she wish she could have.

Nate noticed the change in attitude in all the girls. When Tacy came up in conversation, which always happened with Nate, the girls whispered and shared looks that could kill. Nate knew there wasn't a problem with Tacy so they would have to get over it. His heart told him he loved her.

Tacy began to think that many of the girls thought she was deaf instead of mute. Whenever they saw Tacy, even when she was with her family, they would say the rudest things. The ridicule never seemed to cease. Even with the girl's fake smiles and their flirty hugs on Nate, Tacy's heart told her she loved Him. And thats all they needed.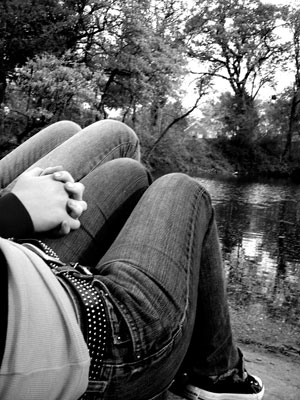 © Lauren R., Edmond, OK