Chapter 2 to THE GIRL
March 10, 2010
So the next day came and the little girl saw the same van that kidnapped her and she just looked at it. The guy looked at her and told her to come, but she was smart and stayed, then the guy started to walk out of the van and walked over to her. He gave her candy and her stupid self took it.

They took her to a house. One guy crabbed and put her over his shoulder, and she was screaming and kicking him as hard as she can. But she got hit and was knocked out.
When she woke up she was in a room and her hands were in handcuffs with a guy sitting in a chair across the room asleep. When the guy woke up and sees the girl awake he walks over to her and sits on the bed and talks to her.

Then another guy walks in, and starts to rape her. She was trying to get away, screaming on the top her of her lungs. But nothing happened.
Its been weeks maybe 3 weeks. Then she got the courage to run away from that house. She ran all the way back to her house.

Her mother was in tears when she walked into the house. Her mother was calling the police and trying to get those guys in jail.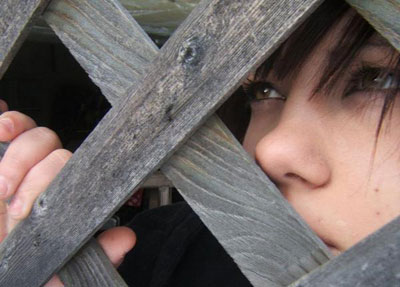 © Krystal B., Bloomingdale, IL