Son up; Son down. (Part One).
August 3, 2010
The assignment was to write about Our Hero. Lonni Morris was up first. He shifted his weight from one blue Nike Shock to the other, and cleared his throat. "My mom is my biggest hero," he began; his watery green eyes darted nervously around the primary-colored classroom. I looked on with the smug amusement best captured by third graders. I knew Lonni's mother. She sold Tupperware. He took a deep breath and launched into his five minute spiel. I was crying by the end. Not sob-out-loud crying; but enough to blur the poster-plastered walls so that the alphabet became as squiggly as lines on a heart monitor. He explained how his mom was diagnosed with breast cancer the year before. She said she wouldn't waste another minute of her life and started doing all kinds of special stuff. Over Christmas she surprised the whole family with a trip to Disneyland. Sometimes she would wake up Lonni and his older brother in the middle of the night and tell them to get into the car. After stopping on the corner for a midnight snack a-la Wendy's, they'd drive to Cherryville Park and spread a blanket on the big hill so they could watch the stars.
I honestly expected Lonni to crack up and reveal that he stole the whole bit off a Hallmark special. Things like that don't happen to people you know. Kid's don't go to school when their parents are dying…do they? It had to be a joke; but Lonni just returned quietly to his seat. I already knew my well written paragraph on Harriet Tubman didn't stand a chance again that sobfest. His rapt audience immediately burst into hushed whispers wondering just what chemotherapy was and whether or not her eyebrows fell off with the rest of her hair. (I found out she got a wig before she lost it, which is why I never had the slightest suspicion she was sick when I saw her at Mom's book club.) Looking back, I wonder why Ms. Crenshaw didn't try to curb our conversations…maybe she was just grateful that the class that had been dubbed The Walking Aspirin Ad since kindergarten, had finally remembered to use their "inside voice".
It was clear that Lonni's story had also shook up my fellow Aspirin Adders, though they may not have been touched in quite the same way – from that day forward I decided to do whatever it took to marry Lonni Morris. I started small; first offering to help him with fractions, then letting him borrow my magic markers at free time. Soon, I was letting him cut in front of me in the lunch line, even on Pizza Day, when I was genuinely concerned about getting to the counter before the ham & pineapple supply had been depleted.
By the first quarter of fourth grade news spread through Eastfield Elementary that Lonni Morris's mother went into remission. (Mom told me that meant she was better until further notice.) I dropped that boy like a hot potato. Anyway, that was right around the time that red-headed hunk Robby O'Brien moved into town. The heart wants what the heart wants. Any interest I had in Lon or his Hero had pretty much evaporated. I had even forgotten about the whole third grade scenario for the most part. That's why I was so surprised to see Lon at my locker this morning. It had been almost eight years since my little heart set its sights on Lonni and his heartwarmingly beautiful life. In fact, I don't think we'd had a full conversation since he returned my quasi green magic marker. In a high school of 1,500 it's fairly easy to pass people by.
"Uh. Charlotte. Hi." I looked up; Same misty green eyes. "Could I um, talk to you about something?" Looked down; Different shoes (duh).
"Sure, what is it?"
"I was hoping we could save it for after school?" He glanced at the clock. Homeroom started in 30 seconds.
"See you in the student lot at 3?" I said walking backwards to Mr. Blunder's door. Lonni smiled and vanished around the corner.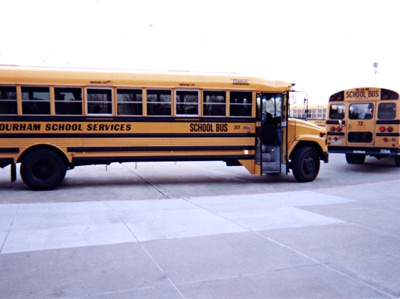 © Blake B., Highland Village, TX